Out and About
Single Family Home, Meet Your New Neighbor, ADU
Bid "bonjour," not "adieu," to the ADU, as Portlanders continue to "build it green."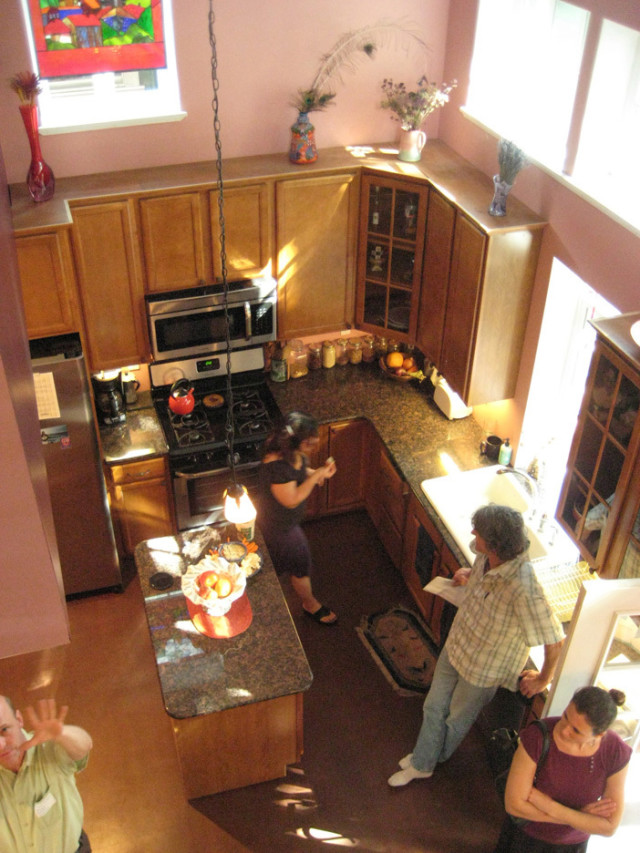 The recent Build It Green! Tour was a fine way to get acquainted with a relatively new housing type here in Portland, the ADU. These homes – which city planners affectionately refer to by initials only (formal name: accessory dwelling unit) – showed up on at least seven (more, depending on how strictly you define ADU) of the 22 stops of the Bureau of Planning and Sustainability's 2011 tour.
The city has been trying to encourage ADUs for a while now. For instance, since April 2010, they've suspended certain development charges, which can lead to project savings of about $7,000 to $12,000 in permit fees. And with the non-government-regulated twin incentives of a down economy and a positive desire for environmental efficiency, this might just be the dawning of the age of ADUs.
ADUs are often called "granny flats" or "mother-in-law apartments," and "accessory" could just as easily stand for "auxiliary," or "affordable," or "appropriate" in this era of ecological awareness. The BIG! Tour defines ADUs as "a second and smaller dwelling unit on a lot shared with a main dwelling," explaining that "maximum size is the lesser of 800 square feet or 75 percent of main dwelling size," and that the ADU "can be inside the dwelling or detached."
That said, ADUs are a great way to get more density in our already highly developed world (and density is destiny, as long as there are more and more people on the planet). ADUs are also a way to generate new income from what you already own: an otherwise fallow backyard can become the site of a rentable apartment, with monthly income depending on the market (and maybe how much you like having your mother-in-law around?).
One couple on the tour, the Petersons, built their ADU to live in themselves, and will rent out the existing house facing NE 10th Avenue. The new place is a beautiful example of the efficient, economical addition of habitable space on a typical 50' x 100' Portland residential lot. They sited the 800 square foot two story structure on the back north side of the lot, leaving ample garden space on the other back half of the property.
The small footprint of the house immediately feels large when you get inside. The entry from the garden is through French doors into a double height kitchen and dining room. You can't help but look up to the second story mezzanine level, the artfully twisting stairs, and south-facing clerestory windows overhead. But just as appealing is the living room just left of the garden entrance. With its wood ceiling beams, the living room has a warm and inviting feeling.
The whole house, in plan and section (horizontally and vertically), is highly efficient but never miserly. A small office anchors the ground floor northwest corner, and a second entrance pops open at the northeast corner. Bedroom, bathroom (including a beautifully tiled, skylighted tub), laundry/utilities and even a storage/catnap loft space fill out the partial second floor.
Long story short: I want one of these in my backyard. It sure would beat the RV my own mother keeps threatening to park herself in back there. Future At Home posts will likely feature some of the other stops on the BIG! Tour; this was by no means the only one I wanted to copy!
Owner Kol Peterson also has a project website with a wealth of information about his and other ADUs.