Out and About
Ladies (and Gents) of Architecture
Evaluating – and partying in honor of – the best of the year's architecture from Portland firms.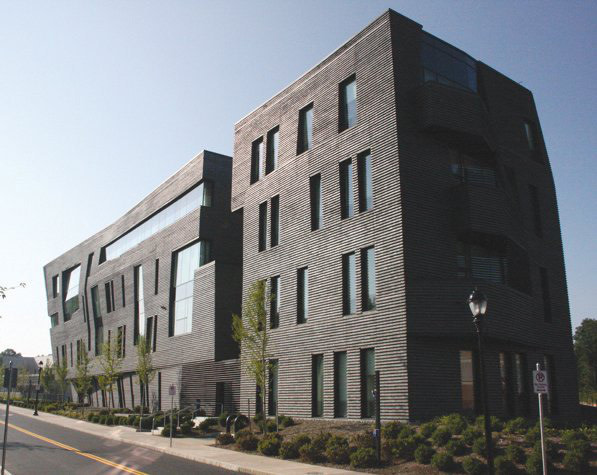 Portland's chapter of the American Institute of Architects (AIA) has been helping us celebrate Design + Architecture all month. Next week is the culmination: the gala awards presentation and reception Thursday, October 27, honoring the best recent work of our local practitioners.
To judge the submitted projects, each year the Portland chapter invites a jury of out-of-town architects. This year's jury will be special in part because, as the AIA Portland website declares, the chapter is "proud to announce our first-ever all female Design Awards Jury."
We'll have to wait until next Thursday to find out who the project winners are (envelope please…), but most of the submitted designs will be on display through next Wednesday, October 26 at the Pioneer Place mall rotunda. There, anybody can vote for the People's Choice award.
Also next Wednesday, the public is invited to meet for an evening discussion with the jury at AIA headquarters. The discussions that evening should be invigorating. Whenever you get more than two architects talking about building, male or female, you tend to have at least two opinions.
The jury includes heavy-hitter Merrill Elam, from the long-established yet still avant-garde Atlanta firm Mack Scogin Merrill Elam. She'll be joined by two women from a later generation of architects. Lisa Iwamoto is a partner at Iwamotoscott Architecture, in San Francisco. Vanessa Kassabian is a "Koolhaas kid" – that is, one of the younger designers who've worked for starchitect Rem Koolhaas and now has branched off. She's currently Director of Design at the New York office of Norwegian firm Snøhetta.
An all-female jury of architecture professionals is a far higher than average ratio of women to men than is usually found in the upper levels of the profession. A snapshot example: the recent AIA Portland tour of homes included six houses; one was designed by a woman. That's 17% female representation: Ellen Fortin's Tingley Fortin house (though in fairness, credit should also be given to the aforementioned Tingley, who is Ellen's architect husband Michael, and a principal at BOORA).
And granted, of the six homes on the AIA tour, one was completed in 1948 (by Pietro Belluschi), when the numbers of women in the profession were much smaller. Even in the 1970s, only about 5% of architecture students were female, compared to more than 40% today (all three of the women on the jury teach at the university level). And yet, today's national AIA membership is 83% male. Will the numbers change now that Mattel has given us Architect Barbie? She debuted at this year's national AIA convention.
The San Francisco chapter of the AIA held a lunch panel last week to discuss Architect Barbie – and by extension, women in architecture. At Wednesday's discussion here in Portland, the jury will likely discuss works of architecture, not its representation by dolls or other objects. But who knows. Portland's AIA chapter is celebrating its 100th anniversary, and looking deliberately to the future. Women are definitely included.