DIY
Windows on the World
Your view of the world improves when colorful winter-hardy plants take over your window boxes.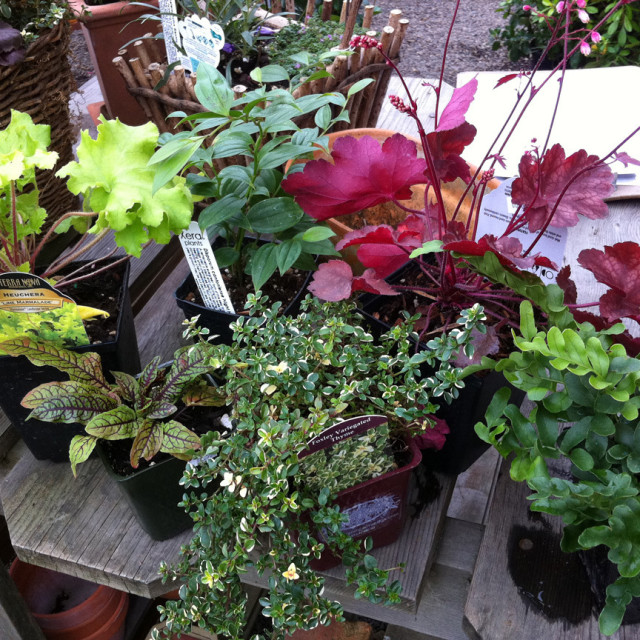 What contrasts with washed out cloudy grey? Certainly not brownish shriveled dead plants – and that's what I've been seeing in my window boxes for too many days now. Not a pretty sight; certainly not a mood-picker-upper on some of the grey fall days we've been having. Short of moving to another state (they say Arizona is sunny), how to perk up the view? A trip to the local nursery, of course.
Some people live in houses that are all about indoor-outdoor seamless transition, merging landscape with lush exterior gardens. For them, many options exist for enhancing the view. But for those of us with more conventional Cape Cod or plain Jane bungalow houses, a window box is the best option for brightening up the view of outdoors when we're cooped up indoors.
For winter window boxes, there are a surprising number of options for what to grow here in Portland. With our mild climate, many plants will survive over winter that wouldn't stand a chance in most places in the lower 48. We won't find the perky pop-out colors of the typical summer annuals, but many greens, golds, reds and purples will thrive over the winter. Or at least that's what my local nursery expert tells me!
Heuchera is a good starting point. There are many varieties of this evergreen perennial, which generally forms a mound of leaves about a foot high, with spiky delicate flower stalks lasting into late summer and fall – a good height for admiring from the sofa as you gaze out the window. Foliage is the focus, though, and Heuchera has been cultivated into a zillion (I counted) varieties, as well as combined with Tiarella (foamflower) as Heucherella.
The foliage color choices for Heuchera swing from lime greens to deep burgundies, peachy oranges to passionate purples. The purples sparked the trend for cultivars in the 1990s. Terra Nova Nurseries of Canby, OR is Heuchera central: they've cultivated more than 80 some varieties since 1992.
My window box will be sporting "Lime Marmalade," "Southern Comfort" and "Fire Chief." Accompanying these three alum roots (the other name for Heuchera) will be contrasting shades of green and shapes of leaf: Resurrection Fern (Polypodium Scouleri), Chinese Fairybells (Disporum Cantoniense "Night Heron"), Foxley Variegated Thyme (Thymus Pulegioides Foxley), and Blood Sorrel (Rumex Sanguineous). All should do fine in the morning sun/afternoon shade provided below my east-facing bungalow windows.
The last two plants – the thyme and the sorrel – are edible herbs that should help my winter cooking as well. The sorrel is common in France, where it's called Oseille Rouge; it imparts a bright, light lemony taste. Wow – life is looking better already.
This happy bunch of plants were all adopted from Buffalo Gardens, but many other local nurseries will also carry these or variations which will be equally happy in your Portland window boxes this winter.