shopping
Gifts for Gardeners
buy local!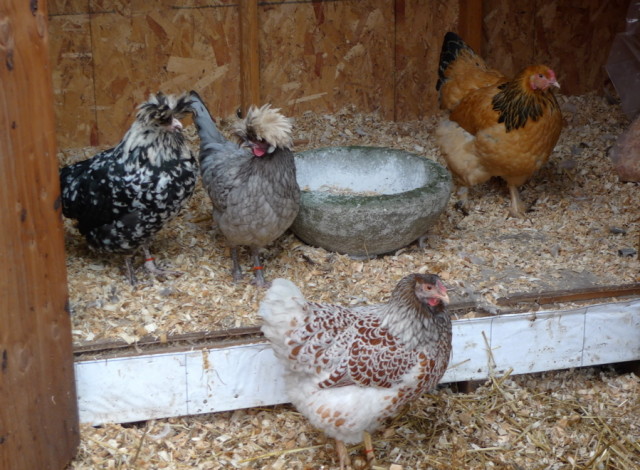 More than ever, this year is the time to find ways to support small, independent businesses while shopping for the holidays. These little businesses are part of what make Portland's urban life feel quirky and interesting. Support them and you are supporting those funky qualities we love most about our region – and the people who are taking a risk to do what they love.
In the spirit of Small Business Saturday, here's a list of some of Portland's best plant and garden-related small businesses where you can find a tempting array of gifts for gardeners, from an easy and universally loved gift certificate (for the gardener who has nearly everything!) to exotic gardening tools, terrariums, flowering bulbs, living Christmas trees, gardening books, and – of course! – indoor and outdoor plants.
Artemisia
110 SE 28th Avenue, Portland, OR 97214
503-232-8224
- hand-made terrariums, kits and raw materials for making terrariums, unique houseplants, nature-inspired art and terrarium-making workshops
The Audubon Society Gift Shop
5151 Northwest Cornell Rd, Portland, OR 97210
503-292-9453
- wildlife and bird identification books; bird feeders and bird and bat houses; binoculars from inexpensive to high-end; quality bird feed
Buffalo Gardens
728 Northeast Dekum Street, Portland, OR 97211
503-288-0220
- gloves, high quality Japanese tools including several models of my favorite hori hori garden knift, edible and ornamental plants
Cistus Design Nursery
22711 Northwest Gillihan Loop Road, Portland, OR 97231
503-621-2233
- rare and unusual plants, winter-flowering plants, gorgeous evergreens for winter displays, pots, hardy and tender succulents, design services, gift certificates
Dig Garden Shop
425 NW 11th Ave, Portland, Oregon 97209
503-223-4443
- stylish containers, modern outdoor furniture, local art, and some small gardening items and a few plants
Digs Inside and Out
1829 NE Alberta St., Portland OR
503-460-3447
- super-fun and funky outdoor living boutique including art, furniture, decor, and more
Garden Fever
3433 NE 24th Ave., Portland, OR
503-287-3200
- superb design and gardening book selection; tool belts; organic soil amendments; winter-interest plants; pots and planters; recycled outdoor rugs; colorful rubber boots
Joy Creek Nursery
20300 Northwest Watson Rd, Scappoose, OR 97056
503-543-7474
- unusual plants, winter-flowering plants including winter-flowering clematis and hellebores, evergreens for winter displays, design services, gift certificates
Lan Su Chinese Garden Gift Shop
239 Northwest Everett St, Portland, Oregon 97209
503-228-8131
- gardening books, gift memberships to the garden, plants
Livingscape Nursery
3926 N. Vancouver Avenue, Portland, OR 97227
503-248-0104
- quality kitchenwares from old-fashioned moulis and metal counter-top compost bins to dehydrators, tools, camping and hiking gear, and ongoing classes
Naomi's Organic Farm Supply
Drop-off service at various spots around the city, as well as weekly pick-up sites
503-517-8551
- gardening and urban farming books, quality gardening tools, manure, compost and mineral mix (every serious gardener's dream), chicken and goat supplies, hardy edible plants
Oxalis (no website)
1824 N.W. 24th Ave., Portland OR 97210
503-206-8568
- Okatsune pruners and other goodies including plants
Pistils
3811 N. Mississippi Ave., Portland, OR 97227
503-288-4889
- lovely houseplants and terrarium-making materials; garden art; worm composting set-ups, and a variety of ornamental and edible plants
Pomarius
1920 NW 18th Ave, Portland, OR 97209
503-490-6866
- exquisite, hand-clipped works of topiary or mossy urns planted with unexpected plants. Sizes range from tiny, aged terra cotta pots with cute little plants in them to, of course, pots as big as a tree
Urban Farm Store
2100 Southeast Belmont Street Portland, OR 97214
503-234-7733
- canning materials, bee hives, cheese making kits and beer brewing supplies, books, chickens supplies
If I've missed your favorite local garden or plant shop, let me know!