Home Hunt
Growin' and Groovin' in Cully Grove
Orange Splot keeps trees and plants seeds of a new green community in Portland's Cully neighborhood.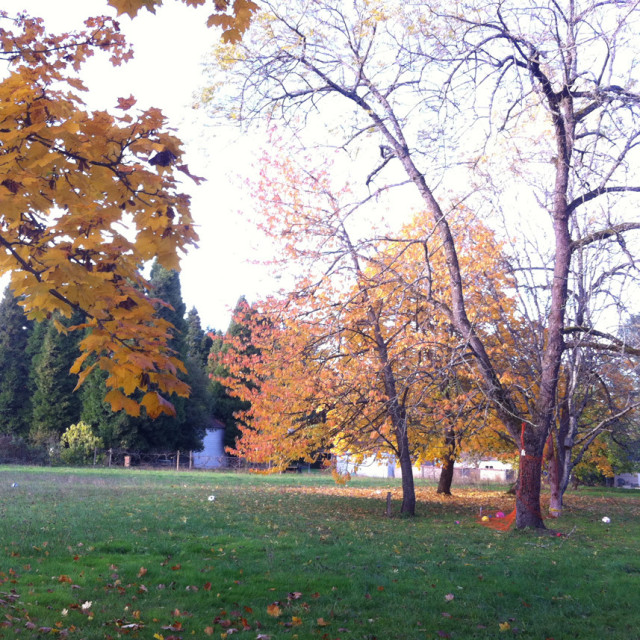 Seed planting takes many forms. It can be just an idea, a quirky thought that pops up and then stays, that you write down or share in conversation. It can be physical, a pinch of tiny specks that you pluck carefully from a paper seed packet and gently place in fertile soil. Sometimes seed planting is deliberate, other times random, creating unexpected, happy accidents.
Cully Grove promises to be a place where seeds of all sorts will be planted and thrive. This group of 16 homes is a seed itself at the moment, waiting to be planted – i.e., built – on two acres of soil at NE Going and NE 48th Avenue in Portland.
Developer Eli Spevak of Orange Splot is one reason this idea-seed is becoming physical reality. He has joined with Zach Parrish, a general contractor/City of Portland firefighter, who bought this unusually large plot of land in the tree-lined, lush, up and coming northeast neighborhood some four years ago.
Zach's purchase didn't go unnoticed by various losing bidders, including Eli. Eventually the two of them and others who'd had their eye on the property met up and started to merge their visions of creating a new community and garden oriented urban homestead, a neighborhood within a neighborhood.
Right now, Cully Grove in physical reality is two single-family homes on adjacent lots, each enjoying humongous grassy backyards and beautiful giant trees. But the potential in those big backyards is the Cully Grove co-housing community, which exists in the form of a set of clearly-illustrated designs and a site plan for the 16 homes, a common house, community garden and other convenient shared spaces like storage, carports and work rooms.
The design is by the high-end, craftsman-oriented residential architecture firm Green Gables, with the help of Communitecture's Mark Lakeman, proponent of non-gridded site plans and enthusiastic reuse of materials (his firm did the funky renovation of the Re-Building Center some years ago). Of the 16 units planned, one single-family home and 8 townhomes are still available, ranging from about 1400 to 1900 square feet and $299k to $431k. All of them sport green features galore: radiant in-floor heating, solar panels, beyond-high-energy-standards materials performance.
It's an idyllic yet realistic new vision of the urban forest that the suburbs were supposed to have been – the perfect blending of city and green. Only this time the vision is informed by more than just the gleaming future that automobiles-for-all seemed to promise half a century ago (when much of Cully was being developed piecemeal from farmland).
This vision is really not so new – it's something like the archetypal old New England or frontier town, wherein individuals lived in their own homes and shared some buildings for group events, government and learning. It's just called "co-housing" today: homes grouped around a common green, sharing a large central building (for gatherings and guests) and practical indoor and outdoor spaces (garden plots, outdoor canning kitchen, indoor craftspace and storage of communal tools). It needs this new name because for decades now we've been building swaths of houses in sidewalk-less, car-centric suburbs. Today, this effort to build an intimately scaled community is more than ready to sprout Cully Grove from seed to full-grown mini-city.
Property location:
4745, 4821 NE Going St
Portland, OR 97218
For more information, call:
Eli Spevak at (503) 422-2607, eli(at)aracnet.com
Noelle Studer-Spevak at (503) 358-2055, noellest(at)gmail.com
Zach Parrish at (503) 780-4628