plant sale
How To Score Sale Plants in November
what to buy, what not to buy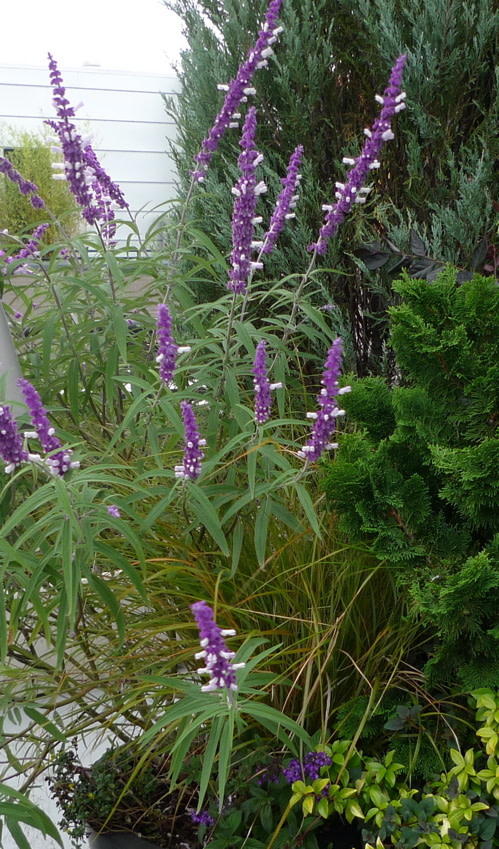 Seems nearly every nursery has plants on sale right now. Nursery employees are busy stashing plants in greenhouses to make way for Christmas decor, and there just isn't enough room to stuff all the pots into greenhouses.
There are always end-of-season sales and most of us have scored a few good finds at season's end. But who hasn't purchased sale plants in the fall, only to find they died over the winter in pots or even planted in the garden?
So how to determine what's a great deal and what's going to end up in the compost pile come spring?
The first rule is to only buy plants you want. It goes without saying that it's no deal if you end up with a heavily discounted plant that you have no space for! Make sure the plant isn't too tall or wide for the space in which you want to plant it.
Here are a few tricks to buying end-of-season sale plants. Bundle up, arm yourself with the Western Garden Book or iPhone for looking up any unfamiliar plants (and hardiness zones), grab a cart and head past the Christmas displays and pretty winter-flowering camellias, straight for the back of the nursery where the sale plants are waiting for you!
What to buy at fall sales:
BULBS. Most bulbs (excluding paperwhites, Amaryllis and other seasonal/specialty bulbs) are on sale at discounts of 40% off by now. It's not too late to plant them – but some of them are turning mushy or soft. If you're paying 40% off and the bulbs are healthy and firm, you're scoring. If the bulbs feel mushy or are moldy, you're not getting a deal, no matter how cheap they are. This late in the season, you need to cop a feel of each bulb to make sure they're solid.
PERENNIALS. Hardy herbaceous perennials are almost always a score. But some overwinter better than others. Most old-fashioned perennials like hostas, daylilies, iris, peonies, asters, daisies, etc. are problem-free. As long as you can see strong basal buds (and they're properly labeled), you don't even need to see the leaves (which have probably been cut back by now anyway).
Some perennials of a certain genus (like Salvia) can be good bets and others not. Spike salvias like S. 'Caradonna' and 'East Friesland' are tough and will likely grow perfectly well when planted in fall, although other salvias, not. (See "What Not to Buy".) Echinaceas are a good deal in fall only when they have strong basal rosettes with multiple buds – just be sure to plant them in well-draining soil. Don't bother overwintering Echinacea in pots – that can be a challenge even for professional growers.
DECIDUOUS SHRUBS, VINES AND TREES: Most hardy shrubs and trees that lose their leaves are fine planted in fall. It's a great time to plant, as roots often grow until late in the fall and again, early in spring. If they're totally cold-hardy and not too rootbound, they might even be fine in their pots over the winter. Just make sure the roots receive rain and the plants are out of the worst wind wherever they are located.
FRUIT TREES AND SMALL FRUIT like blueberries and grape and kiwi vines are often on sale in fall. Just check them to be sure they are disease-free and plant them asap.
What to buy with care at fall sales:
HARDY BROADLEAF AND CONIFER EVERGREENS won't be on sale in fall unless they are too scruffy to be sold as "winter interest" plants. If it's in the sale area for cosmetic reasons (say, a broken branch) you know the plant will grow out of it, go for it. It's safest to plant evergreens instead of leaving them in their nursery pots, as they'll suffer less from wind and dry soil in the ground. Warning: watch for evergreen plants whose foliage is dull or "off-color," rather than glossy. This can mean the plant has died and is ever so slowly expiring.
STRAWBERRIES, CANEBERRIES: Sometimes, strawberry and caneberry plants can be weak or diseasey in the fall. Check them to be sure they're healthy and strong.
What not to buy at fall sales:
SQUISHY BULBS. No matter what, don't buy squishy or dried-up bulbs that feel light and airy. Bulbs should feel solid and heavy for their size. Some bulbs dry up quickly: most famously, dog-tooth violets (Erythronium), Ranunculus and Eremurus.
ANYTHING DISEASED. Never buy a diseased plant, or a plant with certain insects, no matter how discounted. You could carry an impossible-to-treat soil-borne disease into your garden, or bring recalcitrant insects like scale, mealy bug, or root weevils. (Aphids are so ubiquitous that one or two on a plant is rarely a big deal to me unless they're on indoor plants.)
TENDER PERENNIALS OR SHRUBS- their ability to survive depends entirely on the vagaries of the weather. Take salvias. Some – like (S. greggii types, S. guaranitica, and others with brittle, woody stems – can survive once established, but can kark it if newly planted or in small nursery pots. Others, like tender Salvia elegans (pineapple sage) only rarely overwinter outdoors in the Portland area. Hebes… some are bone-hardy and others bite it with the first dip below 18F. If the leaves are big and fleshy, and the flowers are large, showy wands of red or purple, chances are, it's not a good deal to buy it on sale in November!
HARDY PERENNIALS WITH A FUSSY STREAK. Echinaceas in 4-inch pots or with flowering stems and just a small basal rosette can be too weak to overwinter, particularly in a pot.
TENDER SUCCULENTS. Some nursery folk themselves don't know the difference between tender and hardy succulents. There are so many, and some tender Echeveria look a heck of a lot like hardy hens-and-chicks (Sempervivum). Make sure it's hardy if it's on sale – or keep it inside as a houseplant til springtime.
TROPICAL DISPLAY PLANTS. I've seen summer display plants on sale at the end of the season. If in doubt, ask whether sale plants need protection to survive the winter. Canna, taro, Abyssinian banana and angel's trumpet (Brugmansia) aren't likely to survive a cold, La Nina winter unless stashed in bright, cool basement near a window or a greenhouse.
Now, go score some deals!