Retail Watch
Williams-Sonoma Rejuvenates
The California king of all things home adds a Portland prize to its portfolio: Rejuvenation.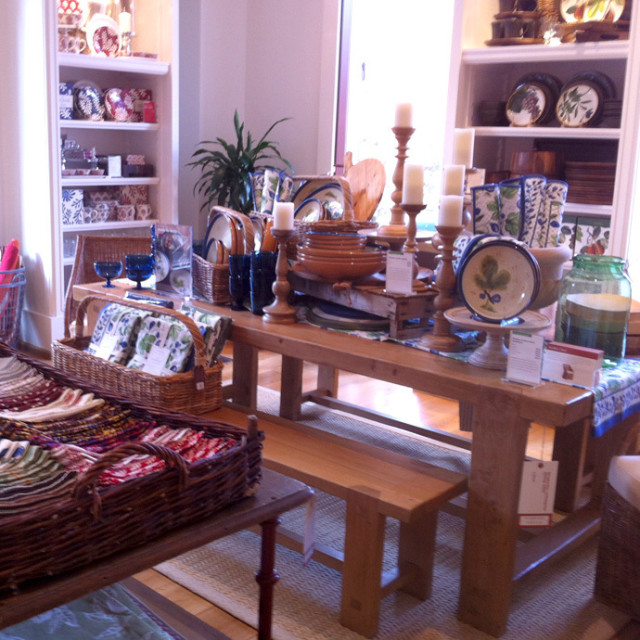 Williams-Sonoma has a new fall line out, as most household goods retailers do a few times a year. Much like fashion for the body, fashion for the house goes in and out of style, changing not just over the years but with the seasons. This fall, though, the cooking and housewares giant that also owns Pottery Barn (and its offspring kids and teens) and West Elm is outdoing itself: they're expanding their retail reach by plucking some fruit grown and raised in Portland.
Williams-Sonoma announced last week that it bought Rejuvenation, the venerable Central Eastside company that recently opened up shop in Los Angeles. The purchase won't make much difference in Williams-Sonoma's store total – Rejuvenation has a whopping three stores, including the new LA joint, while W-S has nearly 600. But the "classic American lighting and house parts" niche that Rejuvenation owner Jim Kelly has been carving out since he co-founded the company in 1977 is clearly not something the California mega merchant has yet covered.
It is tempting to say that W-S is also wanting to tap into the ethos that the Portland store represents. Rejuvenation's emphasis on historical accuracy and reuse of old items was born of the ecologically minded 1970s, but it's grown up into a new heyday in the 21st century green-design era. The wave is rising, and W-S can catch more of it with Rejuvenation's help.
Catching this wave may be a bit like what W-S founder Chuck Williams did in 1956 when he opened his first store. An avid cook, he'd traveled to France in 1953, and had fallen in love with the copper pans common in that food-centric country but not to be found in the US of A. It was an era of James Beard as gourmet pioneer, and before Julia Child went viral on TV with her French cooking show, which first aired in 1963.
Williams, who lived in Sonoma, opened his first cookware shop there in 1956. Maybe that's where Julia bought her pans, if she didn't pick them up in France? His high-quality specialized items helped many nouveaux gourmets chefs try to follow her lead in Mastering the Art of French Cooking (which came out in 1961).
Now, Chuck Williams (who is in his mid-90s and still comes into the San Francisco headquarters to work, evidently) will be helping Americans save great old stuff and learn from old designs that aren't necessarily so French-focused. Meanwhile, the new fall line from Williams-Sonoma Home (the furnishings offshoot, co-located since spring with the cooking hub at the NW 23rd and Flanders store in Portland) includes some beautiful old stuff: literally old, as in, picked up in flea markets (nice ones like Portobello Road in London and Clignancourt – aka Les Puces – in Paris). These are one-of-a-kind furniture and tableware pieces that W-S is calling its "Williams-Sonoma Found" collection. They do the hard work of traveling the world for gorgeous items; we enjoy the results. C'est la vie.
Williams-Sonoma
338 Northwest 23rd Avenue
Portland, OR 97210
(503) 946-2300
Hours: Mon–Sat 10–7, Sun 11–6
Rejuvenation
1100 SE Grand Avenue
Portland, OR 97214
(503) 238-1900
Hours
Mon–Sat 10 – 6, Sun 11 – 5