gardening books
Gardening Books Galore!
Timber Press book sale and giveaways, too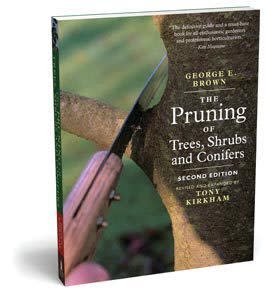 If you're thinking about giving (or getting) gardening books this holiday season, check out this sweet deal.
Timber Press is offering a Season of Savings 30% off discount on six great titles in their current season's offerings. These include Planting the Dry Shade Garden by Graham Rice, who has a wonderful gardening blog called The Transatlantic Plantsman, and also a second edition of one of my tippety-top favorite pruning books, The Pruning of Trees, Shrubs and Conifers by George Brown and Tony Kirkham which includes details on pruning many unusual southern hemisphere plants, as well as all the old standards.
Timber Press's Season of Savings sale runs through Tuesday December 13, 2011.
Until Friday Dec 9, you can also visit the Timber Press blog to enter a drawing for The Naturescaping Workbook and, from Dec 13 to 16, visit the blog to enter to win a copy of Waterwise Gardening.