$10 and Under
Living, Breathing Ornaments
The exotic tendrils of airplants might be the most unusual decoration on your tree this year.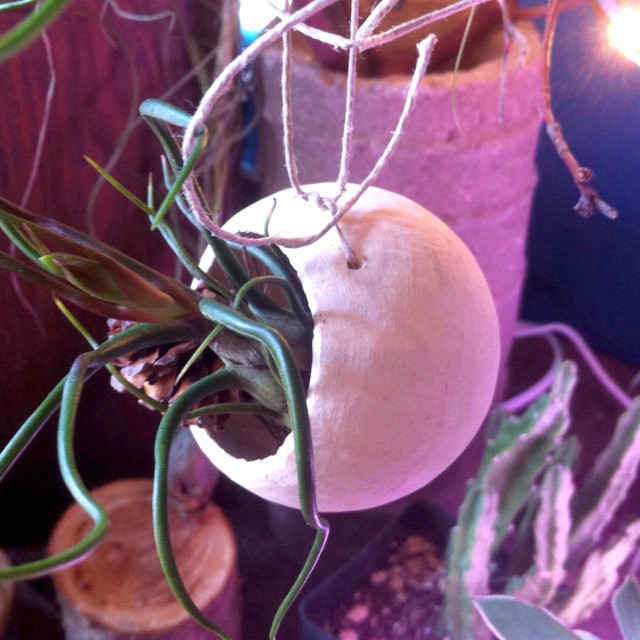 Christmas tree ornaments are intended to inspire and delight – and indeed, the usual red balls, white snowflakes and angels, golden bells and twinkling lights do add sparkle and color to a Christmas tree. But do they literally add life? The air plant ornament does.
This seems to be the year for air plants, those exotic tendrilly creature-like plants that subsist on little more than air. Light as a feather, and not needing to be fed by soil, they can dangle delicately from a hanging planter. And if they're small enough (most of them are), they make a perfect addition to the holiday tree.
Their official name is Tillandsia, which seems much more appropriate for such exquisite natural creations. Emerald Petals (the "eco-florist" on Mississippi Avenue in Portland) has some beauties. Some (see photo) have winding wiry green tendrils that look like they might reach out and grab you. Definitely not your grandma's Christmas ornament.
The various shapes and sizes of Tillandsia can nestle into little shells or globes or bits of tree branches; dangle them by a window after the hoiiday tree has been dismantled. Two great sources for air plants to assemble on your own into a Christmas creation are Paxton Gate and Garden Fever. Most plants are between $4 and $12.
To thrive over time, they do take some care – a spritz of water and even a little soak occasionally will keep them alive. See the Air Plant City website for the information you'll need to be a good caretaker.
On a related note, air plants are riding the tide of terrarium popularity: check out the new book by Portland Monthly Plantwise blogger Kate Bryant, Terrarium Craft. The New York Times has named it one of the most notable books of 2011.