plant of the week
Poet's Laurel Brightens Cold December Days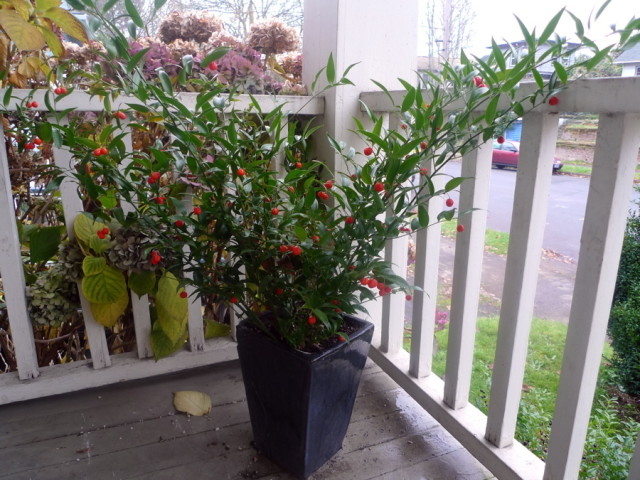 No holiday tree this year? Check out this charming little evergreen shrub that decorates itself with bright orange, ornamental berries: poet's laurel. Tucked into a winter planter on a porch, it makes a festive centerpiece for a planter or a handsome, stand-alone feature plant.
Poet's laurel (Danae racemosa) is a lovely little evergreen shrub reaching about 2-3 feet tall and wide, with an arching habit. It loves shade (foliage bleaches in too much sun), and tolerates drought, so it's the perfect plant for a north or shady east-facing side of the house under an eave, or in a pot on the porch, where you might not get to watering it too often.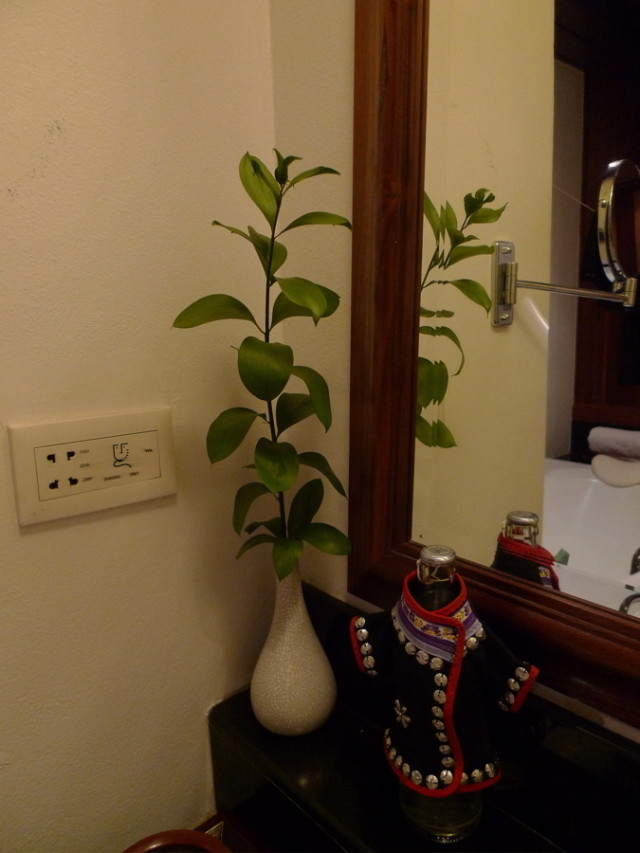 Danae racemosa produces small, insignificant greenish-yellow flowers followed by bright orange berries in the fall and winter. The foliage is pretty enough by itself but the late autumn and early winter fruit make the plant a standout in pots.
The plant spreads by rhizomes, slowly, and can be divided periodically. You can cut branches for long-lasting winter decorations.