Article
Happy Holidays, Bangkok Style!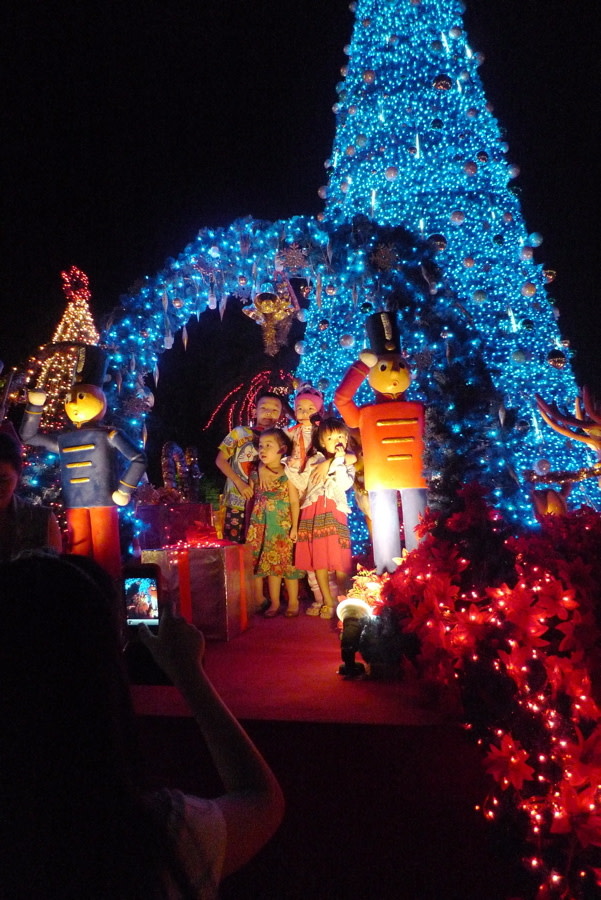 In Bangkok, Thailand, the period between the King's Birthday (Dec 5) and New Year's – referred to as "the festive season" – is a magical time, with lights decorating many commercial areas. Palm trees and are bedecked with glimmering fairy lights, light sticks and a fantastical array of flashing, sparkling lights and technological wizardry. Everybody is out and about, admiring the displays, eating street food, visiting shrines, and – above all – shopping like mad until late at night. Everywhere, people are posing in front of the trees and lights and Santa and reindeer displays to have their pictures taken.
It's truly disarming to see how Christmas trees, reindeer and Santa have been embraced by urban Thai. Here, Christmas trees are depicted as stylized "A"-shaped things – sharply pointy on top and usually bright blue or white, and covered in high-tech lights. A far cry from the dream Christmas tree of many a Portlander: all-natural, scented of the fir forest and destined for the all-organic mulch pile in January.
As a Thai friend explained, "in Thailand, anything's a good excuse to have fun!"
Happy holidays from Bangkok!