get dirty
Three Things to Do In the Garden This Week
dry weather reprieve!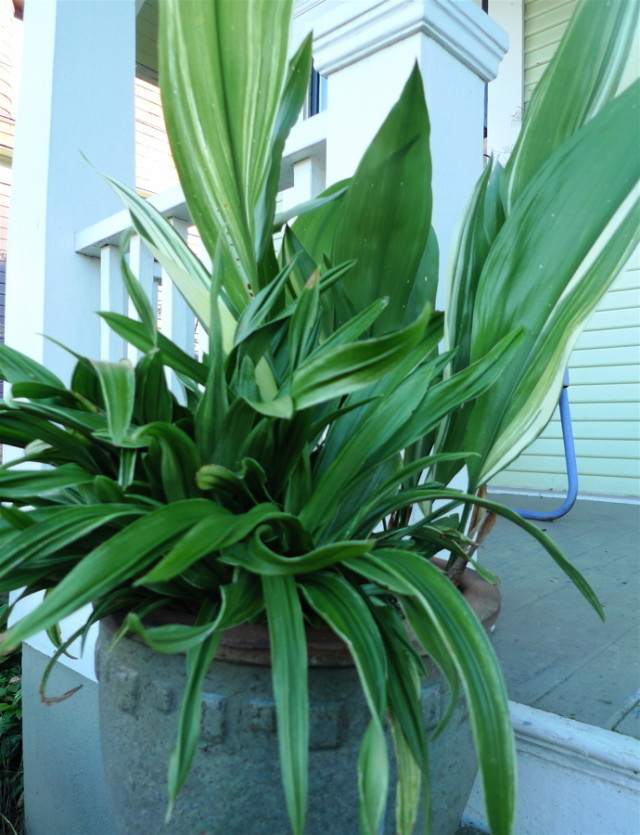 Dry, relatively mild weather in January? In Portland? It may be unusual, but it's a welcome kind of unusual after the past few destructive winters.
So far – and I'm crossing my fingers that it stays this way – we haven't had any sustained cold weather this winter. Around town, New Zealand flax (Phormium ), Cleveland sage (Salvia clevlandii ) and other plants that melt below 18F are all still out there, looking great.
Milder winters puts adventurous gardeners in a great mood. And dry weather makes the act of gardening more fun. So get out there while you can, before the next batch of rain (or snow) arrives. Here are some things to do in the garden during such (relatively) dry spells:
Check outdoor pots for water
We may love dry weather, but it's hard on container plants when it's dry and windy at the same time. As many potted plants die from dehydration or poor drainage as from the cold itself. Plants that are positioned under an eave, overhang or porch roof where no rain reaches are most vulnerable, as they rely on hand-watering. Also vulnerable are plants with congested, root-bound roots, as they suck up all available water immediately. Water generously, making sure to water until excess drains out of the bottom of the pot.
Dig in your garden
If you're thinking of creating a new garden bed or have a big area of garden to weed, now's the time – before the rains starts up again. These rare little dry periods we get in winter are prime moment to turn the soil, incorporate soil amendments, apply mulch to the surface, and weed. (As long as the ground isn't frozen completely solid, that is…) One secret to healthy soil is to avoid walking on (thereby compressing) your garden soil when it is wet. Wet, clay soil is vulnerable to compaction – you sink into it when you stand on it, and this presses the oxygen out of it and creates a dense concrete-like texture when it dries out in the summer. So weed and dig now, while your soil is not water-logged from recent deluges.
Get major pruning done
It's winter, and most plants are dormant (having a seasonal rest). It's a great time to prune hardy deciduous trees and shrubs. If you've been staring at a giant limb on your maple and thinking you'd remove it or if you want to reduce the size or shape of some shrubbery, well, winter's the time. Don't want to tackle it yourself? Contact a licensed arborist. If you don't have an arborist, contact three companies for bids and be sure to avoid any arborist that suggests "topping" a tree.