In the Kitchen Garden
Kumquats, the Natural Sweet Tarts
Tasting sweet on the outside, tart on the inside, kumquats are also good trees to grow indoors.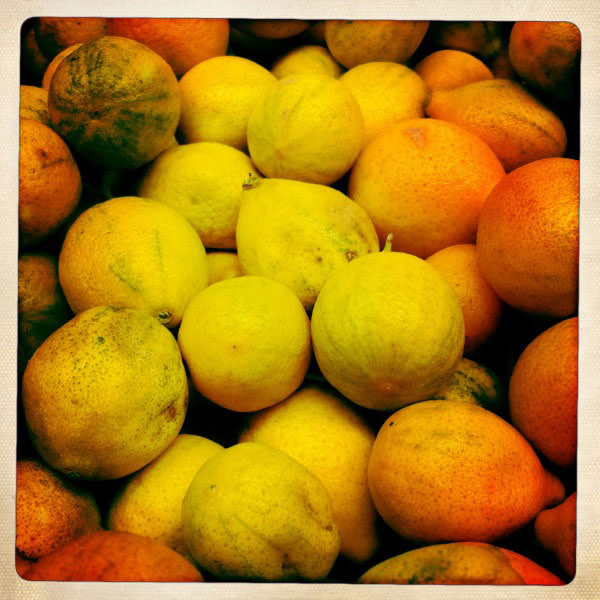 The fruit bins at the grocery stores are filled with citrus this time of year, bringing to mind sunny days and warmer climes south of us. But citrus can be grown here in Portland, too, just not outdoors. Meyer Lemons are a good choice; kumquats are even cooler.
Kumquats make great container plants, pretty to look at and lovely to smell. Their flowers can bloom from late winter into spring. Best of all, they produce tiny tangy fruits that look like mini-oranges but are eaten peel and all. In fact, the skin of a kumquat is sweeter than the pulp inside.
Nagami, Centennial and Meiwa are some of the varieties you'll find at groceries in town. All of them are tasty and bright in flavor, with slight differences in size, color and sweetness. They're great sliced fresh into salads, preserved whole, made into marmalade, or candied.
Kumquats are natives of China (the word comes from the Cantonese for "golden orange"), and evidently an ancient Chinese tradition is to brine whole kumquats over years and even decades. The brine over time softens the fruit into a soothing medicinal treatment, taken by the spoonful (with a bit of honey perhaps) for coughs and sore throats.
For the near term, though, fresh kumquat would add color, texture and tang to a spinach salad dressed with vinaigrette and tossed with almonds or walnuts. Think of them as a ready-made condiment, and start experimenting; like many condiments, they can probably go with just about everything.
Call ahead to your favorite local nursery to see if kumquat trees are in stock, since they're not as common as other citrus. Garden Fever had some when I last checked (5 gallon pot, $60); also Portland Nursery and Al's Garden Center have featured them.