The Year of Tangering Tango
Welcome to 2012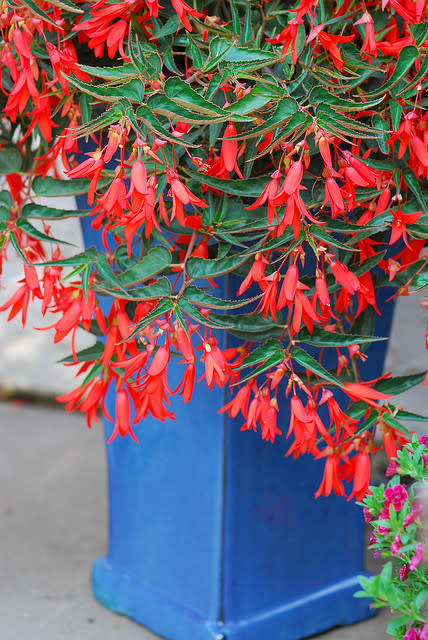 In case you haven't already heard, Tangerine Tango has been named color of the year by The Pantone Color Institute, the company that selects and disseminates color standards in the design, manufacturing and retail industries.
Not that sizzling orange is new to gardeners in the Pacific Northwest – we've been gung ho for hot, saturated oranges, reds and yellows for several years now. And vibrant orange is one of the best hues we have in our design repertoire to slice through the damp, gray spring and early summer days, not to mention one of the few colors that can hold up to the bright sunlight of our hot, dry summers. Sadly, the longed-for summer sunshine washes out those pastel pinks and blues, making them look insipid in our region from July to mid-September, when the sun moves lower in the sky and mist returns to the air.
So the professional color mavens say hot tangerine orange is BACK, and we're all for it. I can guarantee we're going to start seeing more of this color, in patio furniture, tools, and gardening attire, not to mention plants.
Tangerine Tango is "…sophisticated but at the same time dramatic and seductive… [it's] an orange with a lot of depth to it," says Leatrice Eiseman, Pantone's executive director. "Reminiscent of the radiant shadings of a sunset, Tangerine Tango marries the vivaciousness and adrenaline rush of red with the friendliness and warmth of yellow, to form a high-visibility, magnetic hue that emanates heat and energy."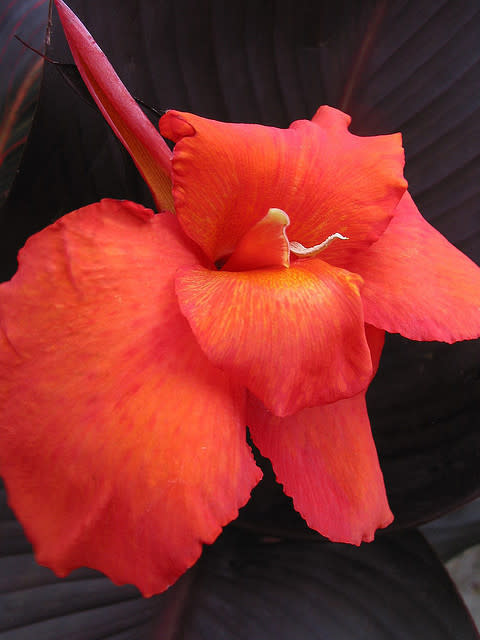 Want to get in on the game? Several plant breeders already have. Check out Tesselaar Plants' introductions: tender perennial Begonia 'Bonfire', perennial ground cover Helianthemum nummularifolium 'Henfield Brilliant' and the borderline hardy Canna Tropicanna Black all pack the Tangerine Tango punch.
But there are great orange options for every season: in winter, enjoy the vivid orange stems of orange-twigged dogwood (Cornus sanguineus 'Midwinter Fire'), wild orange berries on winterberry (Ilex verticillata 'Autumn Glow'), strawberry tree (Arbutus unedo ) and poet's laurel (Danae racemosa ). In spring, look for blowsy orange Persian Ranunculus asiaticum hybrids, vibrant orange Emperor tulips, hot orange deciduous azaleas and the tissue-paper flowers of orange Icelandic poppies (Papaver nudicaule ). Summer brings bright orange Crocosmia 'Orange Devil', screaming orange roses, orange lilies, and a plethora of bedding plants like impatiens, calibrachoa, Gazania and more. Fall brings more orange than you can throw a stick at, in terms of foliage: favorites include American smoke bush (Cotinus obovatus ), Japanese clethra (Clethra barbinervis ), and the venerable sugar maple (Acer saccharum ). Orange fall flowers range from dahlias and chrysanthemums to saturated orange California fuchsia (Zauschneria ).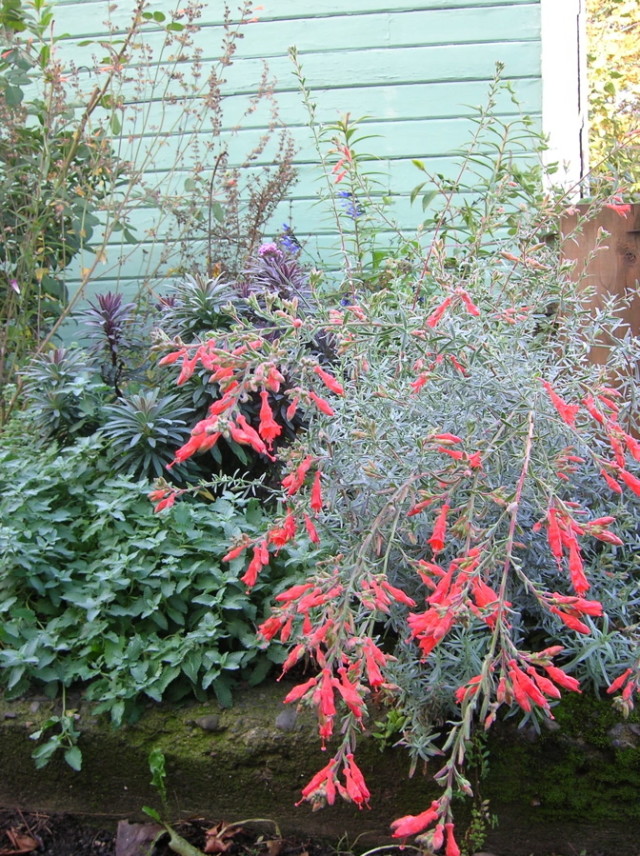 My favorite way to pair orange in the garden is to contrast it with plummy purples or to pair it with coppery and apricot oranges. It also looks delicious with any number of green tones. Some love saturated orange with cobalt blue (as in the photo, above): I do not. But you get to decide for yourself. Pantone can pick the color of the year, but they can't tell you where to plant it in your garden!