Out and About
Portland Tour of Remodeled Homes
Doors open up March 10-11 to real-life examples of ways to make the most of your house.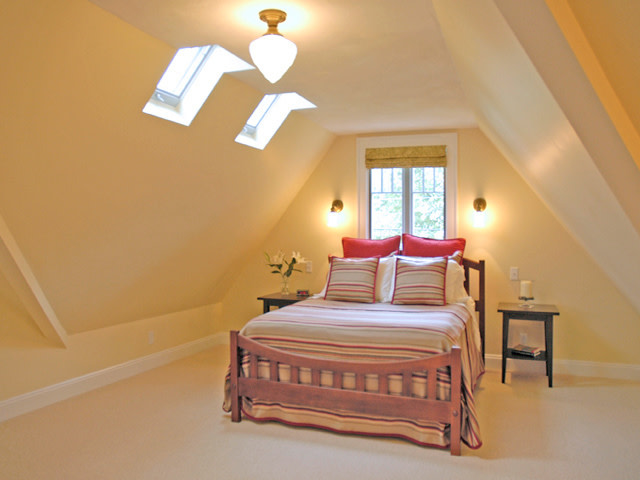 Coming Saturday March 10 and Sunday March 11, 2012, it'll be open house on 15 recently remodeled homes in the Portland area. The tour is sponsored by the Professional Remodelers Organization (PRO) of the Home Builders Association of Metropolitan Portland (HBAMP). The aim is to inspire and show off a range of the latest trends and ideas. This year's tour covers all the bases, with stops ranging from a downtown condominium remodel to a lavish basement wine cellar to a whole house remodel on Lake Oswego.
The tour lasts both Saturday and Sunday from 10 a.m. to 5 p.m., and tickets ($17.50) are good for both days, so you'll have plenty of time to hit all the stops if you're up for it. (Bicycle travelers get entered into a special raffle contest!) Remodelers, suppliers and subcontractors will be on hand at their project sites to explain what you're looking at and answer any questions. This year's participants include Metke Remodeling and Woodworking, Olsen Homes and Renovation, Arciform, Ovation Design Build, and Rebuild LLC.
As with any home tour, this one might get you envious, since some of the projects seem to be the realization of the owner's lifelong dreams of home bliss. But even beyond checking out new styles, trends, or other people's personal taste, it's good to know what the latest conveniences in, for example, the kitchen are, so that you can make your own dreams more specific. After all, if you never see the mountain, you'll never know you want to climb it.
My only complaint is that so far I haven't seen anyone translate the self-cleaning oven to the scale of the self-cleaning house. Is that too much to ask for in 2012?
Tickets go on sale February 22, 2012, and are available online at the tour website or at ticketsoregon.