gardening books
Timber Press Open to Garden Bookworms!
pick up a book – and go home with ideas and inspiration!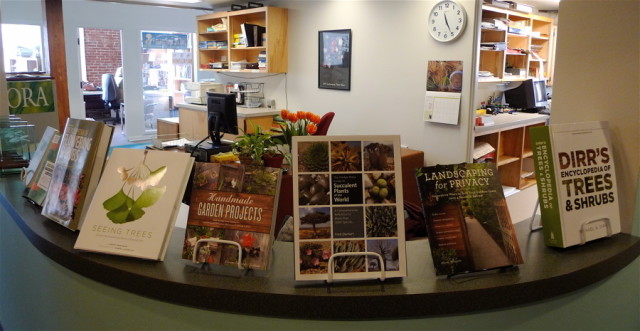 I had a meeting at the offices of TImber Press the other day. With a few minutes to kill before my meeting, I plonked myself down in the library corner. Surrounded by shelves stacked with fascinating gardening books, my eyes jumped from title to title: "Ah, I've been wanting to read that for ages!" – and then, "Oh, that's that book so-and-so wrote, I wonder how that turned out?" – and then, "Hey, I didn't know there was a book on green roof design, let me see what that looks like…". As you might imagine, it was nearly impossible to tear myself away from it all. After my appointment, I popped back to the little book nook to pore over more magical titles.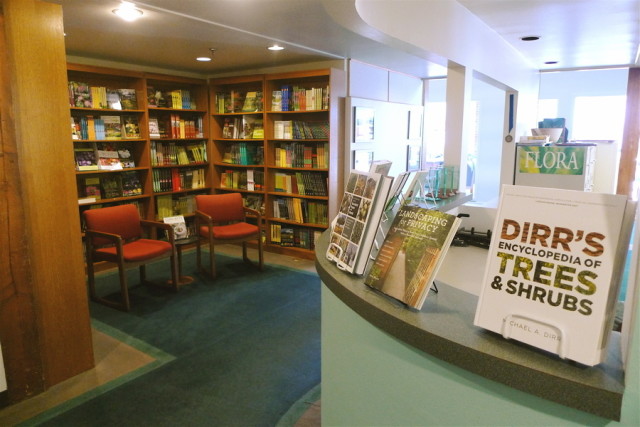 Many Portlanders don't realize that they can shop for books at Timber Press's offices, right in the heart of downtown. The space is pretty small but nevertheless, there are a couple hundred of their 439 currently-in-print books available. That's a lot to choose from!
While Timber Press used to exclusively publish monographs on particular genera of plants, their range has expanded greatly in recent years. According to their website, "Timber Press is a Portland, Oregon publisher of books on gardening, ornamental and edible horticulture, garden design, sustainability, natural history and the Pacific Northwest." What this means is… in addition to buying the best books on plants, horticulture, garden design, you can pick up a book on Portland city walks, Portland stair walks, a savvy Northwest vegetarian cookbook, a guide to West Coast cheese and – my latest discovery – gardening for fitness (Garden Your Way to Health and Fitness by British garden designer and BBC presenter Bunny Guinness and physiotherapist Jacqueline Knox.) And there's more: I just found this: Mind-Altering and Poisonous Plants of the World. Truly, there's a book for everyone here!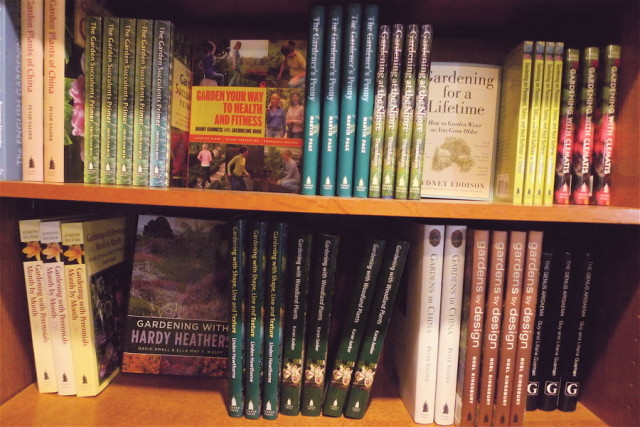 It's also a neat old area of downtown: Timber is housed in a historic stone and brick office building (the Haseltine Building) and there are some interesting restaurants and cafes close by, including banks of food carts over on SW 5th & Oak. Stop over during your lunch break or next time you're downtown and pick out some books, for yourself or others.
Timber Press
Address: 133 SW 2nd Ave. #450, Portland, OR 97204
Office Hours: 10-4 pm Monday through Friday