gifts for gardeners
A Tree-Hugger's Valentine
…along with a few other ideas for plant lovers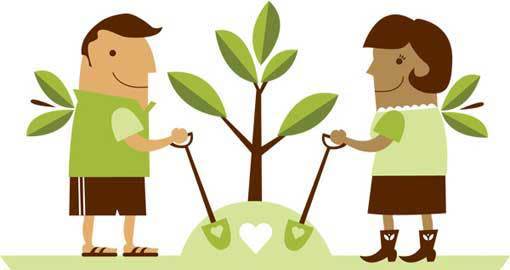 February is fast approaching – time to start plotting a Valentine's Day surprise, if you're the sentimental type. But the chocolates, red roses, perfume, jewelry, and exotic trips abroad have been overdone a bit, don't you think? If your sweetheart is plant-mad, try something a little earthier this year.
During the month of February, Friends of Trees makes it easy for you to give the most enduring kind of present to your sweetheart and Mother Earth at the same time.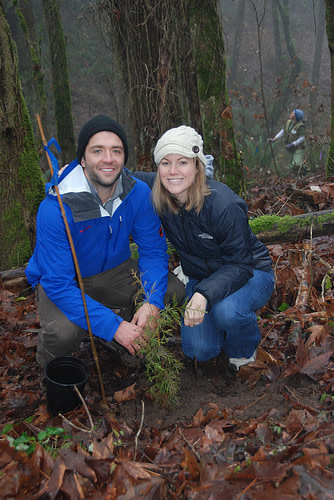 Donate $35 and Friends of Trees will plant a young native tree at the Collins Sanctuary adjoining Forest Park in honor of your beloved, and mail an acknowledgement card on your behalf. You and the person receiving your gift will be invited to plant your gift tree at one of two annual gift tree plantings at the Collins Sanctuary. While trees cannot be individually labeled (not good for the trees, you know!), it's the spirit of the thing that matters. Use the discount code of TREELOVE for 25% off all trees for the entire month of February.
Flowers are a no-brainer for winning sweetheart points. But don't just grab any old flowers at the grocery store.
- Flowers. Contact a local florist like Françoise Weeks, Lisa Martin at Bloomsberry Floral or Megan's flower studio at Fieldwork Flowers. Any of these small outfits can design a custom arrangement for your beloved ranging from adorable to extravagant. (I must mention, Françoise Weeks is a friend.) Choose your beloved's favorite colors or consider a subtle, textural woodland arrangement. Aim to give any small florist shop a week's notice for an arrangement. Valentine's Day is the busiest time of the year in the flower business!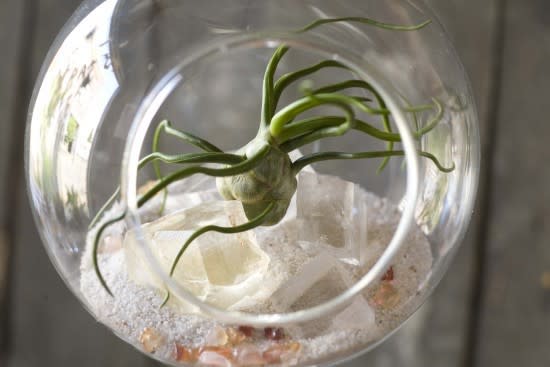 - A terrarium. Terrariums are the perfect combination of floral art and craft – and make a divine gift for do-it-yourselfy types, nature-lovers and gardeners of all stripes. Having collaborated on a terrarium book recently with Amy Aiello-Bryant, owner of Artemisia, I can't resist suggesting her charming shop, which is brimming with the most exquisite terrariums a heart could desire. Her ready-to-buy creations range from tiny arrangements in votive glasses to dramatic works of art that can play centerpiece to a dinner table or hang from a ceiling. She also sells kits and materials. Other local stores and nurseries selling terrariums: Paxton Gate, Pistils Nursery, and Cornell Farms Nursery for a start.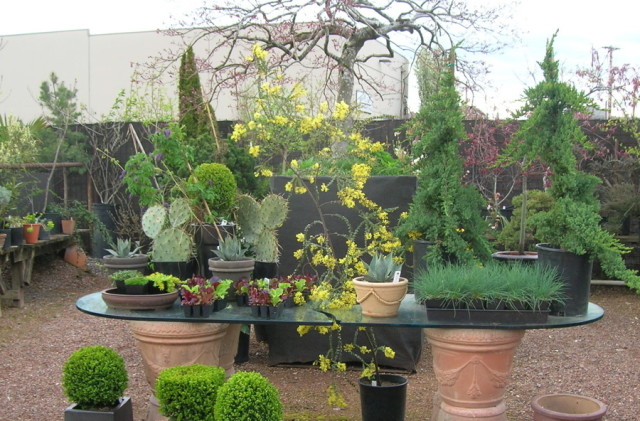 - Plants. Not sure what kind of plant to get your horticulturist honey? You can't go wrong with a gift certificate. If your darling is a plant lover, spring for a gift certificate to one of Portland's horticultural meccas like Cistus Design Nursery, Dancing Oaks Nursery, Joy Creek Nursery or earthy local retailers like Garden Fever or Buffalo Gardens. Try Pomarius Nursery in the NW Industrial District for unique plants – artfully pruned common boxwood to uncommon collector's items in hand-made pots. Is your sweetie into edibles or chickens? A gift certificate to the Urban Farm Store or Livingscapes Nursery will bring on the delight. No garden to speak of? Indoor plants might be the ticket. Find a wide array of indoor plants, from tiny to luxe, at Portland Nursery on Division Street.
Finally, how could I not mention manure? This may seem counter-intuitive as a special gift, but many a gardener will swoon at the prospect of receiving rich, life-giving garden compost. It's an investment in the future and a charmingly quaint way of saying "I love you". Win extra love-points by helping shovel it!