Article
Garden Show Season Is Here!
two successive weekends of garden shows coming up!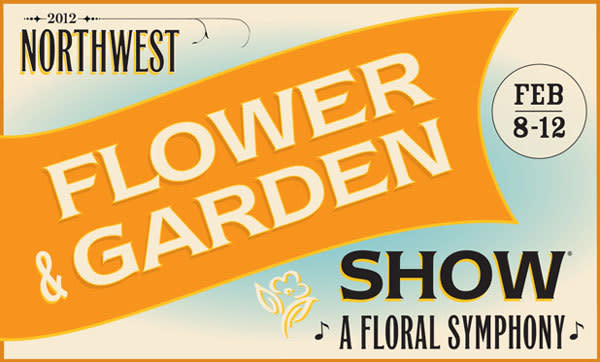 We're just a week away from garden show season in the Pacific Northwest. Fellow gardeners, that means spring is near!
Both the Seattle and the Portland show have been getting better every year. This year, there are enough great speakers at both shows to make spending the whole weekend totally worthwhile. Add the local and regional plant vendors (and garden tools and art), the demos and the display gardens (getting better all the time) and you might as well set aside other plans, grab some friends and head on over.
The season kicks off with the Seattle Flower & Garden Show, February 8-12, 2012.
WHAT: 2012 NW Flower and Garden Show
WHEN: Wed Feb 8 through Sunday Feb 12, 2012. Hours Wed to Sat, 9 am to 8 pm; Sunday 9 am to 6 pm.
WHERE: Washington State Convention & Trade Center at 7th and Pike Streets in downtown Seattle, WA
HIGHLIGHTS: Dozens of superb seminars featuring such speakers as Marta Stewart Living's editor Stephen Orr and Fine Gardening Magazine's editor Steve Aitken, author and plant collector Dan Hinkley and many more, as well as a "funky junk" area, display gardens, and regional vendors selling plant, seed, tools and garden decor.
COST: One-day Earlybird ticket (purchased before midnight, Feb 7) is $16. Purchase online, by phone and at these Washington nursery outlets. Regular price at the door: $20. Discounts and other pricing options available here. Kids 12 and under get in free.
The seminar schedule (the best part of the show!) can be found here

The following weekend is Portland's own Yard, Garden & Patio Show at the Oregon Convention Center:
WHAT: The 2012 Yard, Garden & Patio Show.
WHEN: Fri Feb 17 to Sun Feb 19. Hours Fri and Sat, 10 am to 7:30 pm; Sun 10 am to 5 pm.
WHERE: Oregon Convention Center, 777 NE MLK, Jr. Blvd., Portland, OR 97232
HIGHLIGHTS: This year's speaker highlights include celebrity landscaper Ahmed Hassan of the DIY Network, Sean Hogan of Cistus Design Nursery, Seattle garden writer and journalist Val Easton, and Mr. Sadafumi Uchiyama, Curator of the Portland Japanese Garden.
Other features include the showcase gardens (theme: Seven Gardens of the World); the Cracked Pots art sale, the Incredible Edible display garden, small garden vignette displays, and of course, music and an Oregon wine bar.
COST: Admission to the show is $12, although a limited number of discounts tickets ($7) are available at Show sponsors' Dennis' 7 Dees retail locations. Kids 12 and under get in free. And this year, the seminars are all free – arrive early to get a seat!
Find details on the seminar schedule here.