garden visits
Daffodil Season
visit Mitsch Novelty Daffodils to see some unique specialty flowers – you only get to do it once a year!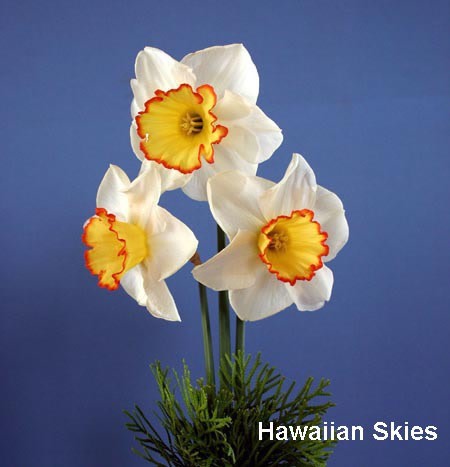 There's a lot more to daffodils than the floppy ol' yellow daffodils that grow around the foundation of old houses in Portland. Not to say that we aren't crazy about them! But the range of species and hybrids that exist is astonishing, and many of them possess qualities we don't associate with daffodils, like sweet fragrance, delicate leaves that don't make a big mess and upright flowers of apricot, coral, pink, and pale lemon yellow, as well as the more common shades of golden yellow and white. There are even doubles which, admittedly, don't look much like daffodils at all.
And wouldn't you know it: there's a local breeder and grower, Mitsch Novelty Daffodils, that opens its gates to visitors at this time of year.
Mitsch's specializes in unique, hand-bred varieties, including some late-flowering types, that you definitely won't see every day. Some of them are spendy – you'd buy one bulb and wait for the clump to increase over time – but they are no more expensive than other specialty perennial plants. We just don't usually expect bulbs to cost over a dollar, because most available bulbs are sold in bulk from Dutch wholesalers. So adjust your thinking a little when looking at the prices: these are the flower equivalent of buying a delectable bunch of locally-grown carrots from the farmers market (but longer-lived!) or buying a one-of-a-kind hand-made dress style by a local designer (but way cheaper!)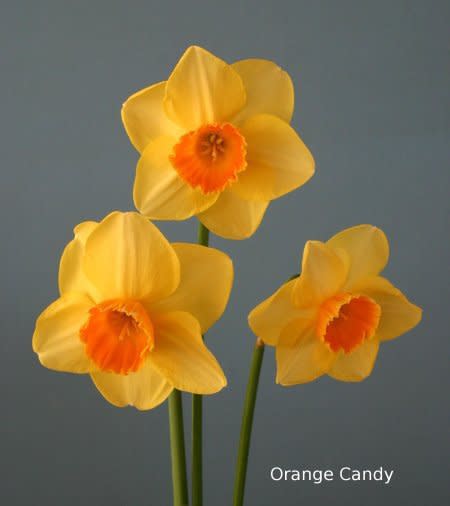 At this time of year, you can't buy daffodil bulbs to take home (because they're growing!) but you can pre-order them for fall. And you can buy pots of blooming daffodils, as well as bouquets of cut flowers and daffodil notecards), hop on down to Mitsch's in Hubbard.
Check out some of the selections here. Many more – some 200 altogether – can be found in their color catalog (call them or pick it up there for $3). Order by mail, fax or on-site (not set up for Internet orders).
WHAT: Daffodil flowering season at Mitsch Novelty Daffodils
WHEN: from mid-March through early April (flowering season is a little late this year)
WHERE: Grant Mitsch Novelty Daffodils, 6247 S. Sconce Road, Hubbard, OR / Tel: Tel. (503) 651-2742
COST: Free and open to the public every afternoon during flowering season (but bring your credit card, in case you are seduced by some lovely blossoms)