Article
Where Do New Plants Come From?
Some of the most interesting plants come not from breeders' labs but from the work of plant collectors like Dan Hinkley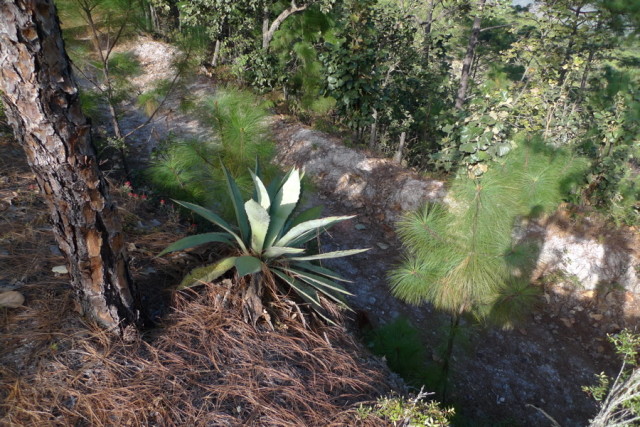 New plants show up on nursery benches every year – longer-flowering supertunias, echinaceas with red, orange and double flowers instead of plain-Jane purple, more compact shrubs and butterfly bushes that don't self-seed. All these are wonderful things, and my own garden contains more than its share of such marvelous new hybrids.
But the plants I really covet are the rare and unusual treasures found in the wild by adventurous and committed plant explorers.
There are dozens of such rarefied plant collectors swapping stories and photos on private nerd groups on Facebook these days, showing off images of their latest expeditions in Kazakhstan, China or Mexico — where back in the 80s, their only options for sharing their experiences and plant material with other collectors was to chat on the phone, mail seed or cuttings, or — if it was really precious — to hand-deliver their treasures.
Why do they do it? Above all, to see with their own eyes plants that neither they, nor anybody else, had ever laid eyes on. But also, to bring seed or cuttings home to their own, and their customers', gardens, thereby bringing into cultivation plants that will improve diversity and selection available in gardens. But there's something else: many of the plants collected in remote regions are endangered by habitat destruction in their native lands. Responsible collection is sometimes the only way to ensure the survival of genetic material. Spreading the plants into cultivation keeps the plants safe from possible extermination. This genetic material could hold the key to future medical discoveries, or breeding breakthroughs.
By purchasing these plants from the nurserymen and women who themselves collected the plants, you are supporting their work. The best nurseryfolk are looking for plants that will thrive in the particular conditions in which they live. So buying plants collected by one of our local nurseryfolk such as Sean Hogan (Cistus Design Nursery) or Fred Weisensee or Leonard Foltz (Dancing Oaks Nursery) means you're supporting the collection of plants from the microclimates of various parts of the world that are most likely to thrive for us here.
Of course, any plant nut is going to love whatever they love, and collect plants that are gorgeous and fascinating, no matter whether they are perfectly adapted to their local climate.
But generally, collectors from Massachusetts or Tucson or Raleigh will most covet the plants that will thrive in their own conditions. And locals in those areas should support plant collectors that are doing that work.
Here in the Pacific Northwest, our best bet for finding fantastic new plants that are exciting, new and well-adapted to the vagaries of our own climate would do well to support local nurseryfolk who take these fascinating, sometimes expensive journeys to collect plants in remote areas.
For stories from the road (or trail), read accounts written by the explorers themselves:
Dan Hinkley, formerly of Heronswood and now collecting plants for Monrovia. Dan is nearly always on the move and his travellogues are fascinating, with abundant cultural information included for geography and culture buffs.
Sean Hogan, owner of Cistus Design Nursery on Sauvie Island is frequently on the road collecting plants and sometimes, you can see where he is by clicking here
Tony Avent of Plant Delights Nursery has an entertaining and thrilling expedition log…
If you're interested in joining an expedition yourself, consider this: two hot-shot plant collectors, Pat McCracken, of McCracken's Nursery, and Barry Yinger of Asiatica Nursery, have begun a plant lovers' tour business. Here's a recommendation and info from another world-respected plant collector, Tony Avent of Plant Delights Nursery:
"The tours will offer the opportunity to travel with these world-class plantsmen to see amazing plants and gardens both domestically and abroad … many of which would be inaccessible to non-tour participants. The first domestic tour from June 5-12 (NJ through NC) will be limited to the 48 participants. Pat will then lead the first international tour to New Zealand in August 2010 and Barry will lead a group to Thailand and Laos in late November. Further tours include one to The Netherlands, Germany, and Belgium, one to Japan, and one to central Africa are being planned. International groups will be limited to 15 participants."
If you've read Dan Hinkley's The Explorer's Garden: Rare and Unusual Perennials (Timber Press, 1999) and been as entranced as I was, you may find one of these trips right up your alley! For more information or to sign up, contact Pat at pat_mccracken at bellsouth dot net or Barry at asiatica at nni dot com."