plant sale
Get Ready for Spring!
gardening season is on the horizon — get ready with three super-inspiring events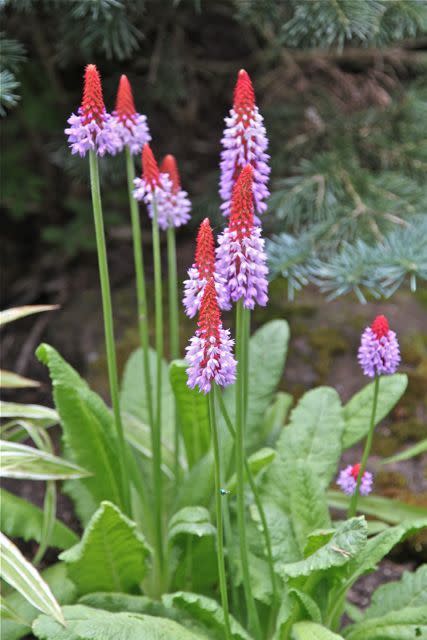 KXL Plant Nerd Night
WHAT: This is a giant fiesta of horticultural fun, with six great local plant specialty nurseries talking about, raffling off and selling their latest, greatest and grooviest plants. Each plant nursery owner-geek gets up and has ten (correction: 12!!) minutes to enthuse about their favorites! This year's line-up: Xera Plants, Gossler Farms Nursery, Petal Heads, Wild Ginger Farm, Skagit Gardens, and Joy Creek Nursery.
WHEN: Friday March 9, 2011 at 7 pm. Doors open at 6 pm; presentations begin at 7 pm
WHERE: Lake Bible Church, 4565 Carman Drive, Lake Oswego OR 97035. (Directions here)
WHAT: Hardy Plant Society of Oregon's Spring Plant & Art Sale
WHEN: Sat April 7 from 10 am to 4 pm; Sun April 8 (Easter Sunday) from 11 am to 3 pm
WHERE: Portland EXPO Center, Hall E
This is the creme de la creme of plant sales in Oregon, with a hundred-some unique and worthwhile plant, art and tool vendors selling their wares and sharing information directly with the public. Some of the vendors are normally wholesale-only, so it's rare for the public to access their knowledge, expertise and products directly.
Cool factoids about this year's show:
1. The Easter Bunny may make an appearance Sunday morning.
2. Admission is free but there's an $8 charge to park at the EXPO center. Take Trimet, carpool or ride your bike to skip the fee. (But make sure you have a way to carry your goodies home.)
3. The American Primrose Society will hold their national conference and show alongside the sale. Even if you think you aren't into primulas, I think you'll discover they are way weirder and more wonderful than you might have thought. Seriously, go take a peek. The primula people can be really nice and geeky.
Hardy Plant Society of Oregon Genius Series Class
WHAT: Exploring Unusual Bulbs with Jane McGary, an author and editor of several rock gardening books and former president of the Portland chapter of the North American Rock Gardening Society.
WHEN: Sunday April 15 at 3 pm
WHERE: Multnomah Arts Center in Portland