To Read
Tailor-Made Interiors
Campion Platt shares thoughts on designing a space that fits your life like a perfectly tailored suit.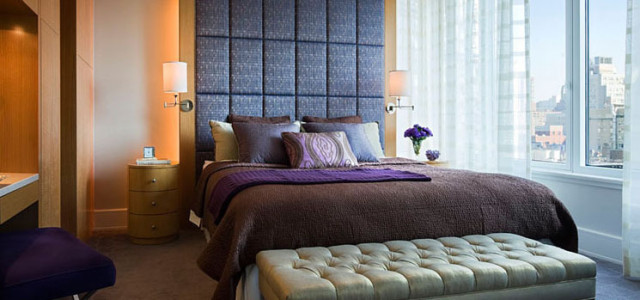 Architect and designer Campion Platt was in town from New York the other weekend, signing his book Made to Order- (Monacelli Press) and sharing his work with an audience of interested Portlanders. He'd spent the morning soaking up the Portland experience (rainfree that day): sketching at the Chinese Garden, wandering through Powell's and stopping at Kenny and Zuke's for a pastrami sandwich.
With a practice based in New York and a stream of high-end hotel and residential clients over the years (including Meg Ryan, who "channeled" Charles Rennie Mackintosh for her Central Park-view apartment), Platt knows a thing or too about living – and designing – well. I had the chance to chat with him before his lecture at Bedford Brown. We talked about his projects, design philosophy, and the state of the field today. Here's some of that conversation (edited for space).
On designing for celebrities:
They're very good clients because they're almost like corporate clients – because it's usually they're only involved in the aesthetic. They're not involved in the money, they're not involved in the schedule, they're not involved in the process, because they're off doing something else. Which is great – you get the best use of their time, talking about exactly what you want to talk about.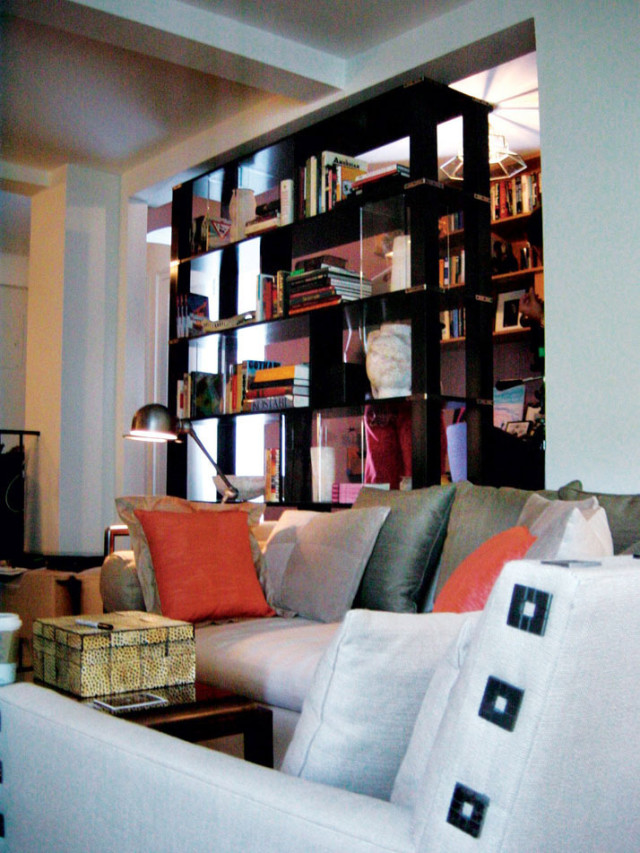 On how and why, after architecture school at Columbia, his career has veered toward interiors and furniture rather than building design:
Well it was kind of an organic process doing projects in New York…You start off small and you're challenged by the lack of real estate, small apartments, trying to do renovations. So we ended up doing a very kind of modern design, a lot of millwork, that kind of custom building because I'm very keen on creating storage areas where there are none, and we started creating interiors for which we really needed to customize and scale the furniture to make the room scale and fit and look properly. So you couldn't go to place like (names a furniture store) that had all this big overstuffed furniture back then and so we ended up making our own. And so over the years I've just developed a great relationship with a number of what I call artisan vendors… The quality of the work is beautiful, and it's real, fine cabinet work, it's not like production work at all… And for the clients I think it's more and more fun if they can personalize something, make something unique.
On the greening of the design field:
Am I totally green, no. What I tell people is I'm light green. Because actually, as it turns out, in the architecture world, you can and could've from about 1970, '72 or so, built totally green houses. On the interiors side, there's still not a lot of product out there…and if it is, then it's basically natural hemp, or something that's more kind of a treehugger aesthetic than it is an Upper East Side aesthetic…But where we're talking about it like it's the unlikely piece in the room now, it'll actually be so commonplace in ten years, I think, that it'll become part of the landscape.
On why he loves designing interiors:
It's the tactile quality. When you really get down to it, that's what the experience is, that's what I'm interested in for that particular client. It's like, how can I change their world, how can I change their life for the better, because otherwise if I'm just making a dollar on it, what's the point really? If I can provide my therapy – my therapy for them is kind of an oasis of beautiful design that they can relax into and really feel like they've been a part of it. And in most cases, people are spending the most amount of money they have, ever, in their life on either a house or design or interiors. It's the biggest decision of their life.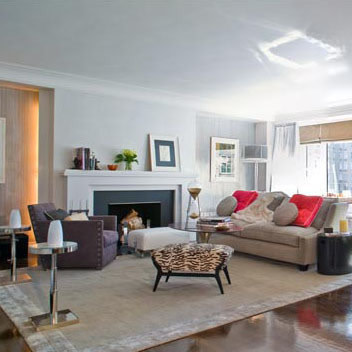 On his favorite building type to design:
I've always loved the hotel building typology the most, because you have the ability on the design side to create everything from the building alone to the most public to the most private. So you can be making a bespoke toothbrush and you can be doing the planters at the entry all the way to the toothbrush in the room. And with the volume of rooms, anything over 50 or 60 rooms you can make custom.
On which designers he has been inspired by:
I like a lot of the Italian characters who did a lot of furniture. Carlo Mollino, (Carlo) Scarpa – Scarpa was an amazing designer. He did very personalized design…He did some crazy work, but I think it was really driven by what the story was…When I was in school, Frank Lloyd Wright was kind of blacklisted for a while there, but I always loved him because I said, here's somebody who could do it all. It's complete, total holistic design. It's attitude, and execution, and a story…and the design isn't pigeonholed into the architecture or the interiors. When you walk into a space, you're not saying, oh, great architecture or great interiors, you're saying, great space, and the two are both together. I've always thought of it that way…The best designs in the world are the ones where they live together.
On Portland:
There was lots of facial hair and backpacks today. But everyone seemed very nice. I saw a lot of the city. I thought it was very quiet for a Saturday, but of course I'm also in the center city. New York is never that quiet on a Saturday. New York might be that quiet after a storm or hurricane or something!
Bedford Brown
1825 NW Vaughn Street
Portland, OR
503.227.7755
Open Tuesday-Saturday 10-5