plant sale
Japanese Garden Plant Sale
you can find both rare and traditional plants suitable for Asian-style gardens, and simply native to Asia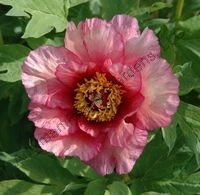 There are some top-notch nurseries vending at this year's Portland's Japanese Garden's annual plant sale.
WHAT: Japanese Garden Plant Sale
WHEN: Saturday, April 28, 2012 from 10 am to 4 pm
WHERE: In the Garden's upper parking area
COST: Free – no admission necessary to attend plant sale
Regional small nurseries will be offering conifers, peonies, hardy orchids, camellias, hydrangea, bamboo, bonsai, Japanese maples, azaleas, rhododendrons, and more. Many of these plants are perfectly suited to any garden, as well as Asian-themed gardens. But if you garden in a woodland environment, you'll be delighted to find much that will work for you.
The sale will be held in the upper parking/garden entry area of the Portland Japanese Garden. Members can attend the preview and sale from 9-10 am on Saturday, April 28, and the doors open to the general public at 10 am. A portion of the proceeds benefit the garden.
- Adelman Peony Gardens – peonies, tree peonies and Itoh peonies
- Arbutus Garden Arts – dwarf conifers, Japanese maples, Epimedium and woodland shrubs and perennials
- Bentwood Tree Farm – traditionally pruned shore pines, Japanese black pines, mugo pines
- Black Sheep Nursery – traditionally pruned Japanese pines & conifers from pre-bonsai to garden specimens
- Bloom River Garden – Japanese maples, dwarf conifers, hardy garden ferns and vines
- Brothers Peonies – tree, hybrid herbaceous, and intersectional peonies
- Cascade Bonsai – bonsai trees and bonsai starter plants
- Connor Bamboo – clumping, cold hardy bamboo
- East Fork Nursery – rare and unusual Japanese maples
- Friends of the Garden – plants from the Portland Japanese Garden
- Garden Path Nursery – dwarf & mini hostas, rhododendrons, & grasses
- Gossler Farms Nursery – magnolias and unusual trees, shrubs and perennials
- Hana Farms – rare and unusual perennials, hardy orchids and cool shrubs
- Joy Creek Nursery – hydrangeas, woodland plants, clematis and much more
- King's Mums – hybrid chrysanthemums
- Native Habitat Nursery – NW natives and traditional Japanese garden plants
-Oregon Small Trees – mature small conifers and maples
- Porterhowse Farms – rare dwarf and miniature conifers and trough plants
- River Rock Nursery – unusual conifers and Japanese maples, material for shady garden, plants for bonsai, rock garden and troughs
- Rhododendron Society – rhododendrons
- Sebright Nursery – shade perennials specializing in hostas,
Japanese iris, Epimedium, and hardy ferns
- Woodland Way Nursery – Asian plants & Northwest natives