Article
Seed vs Starts: the Great Debate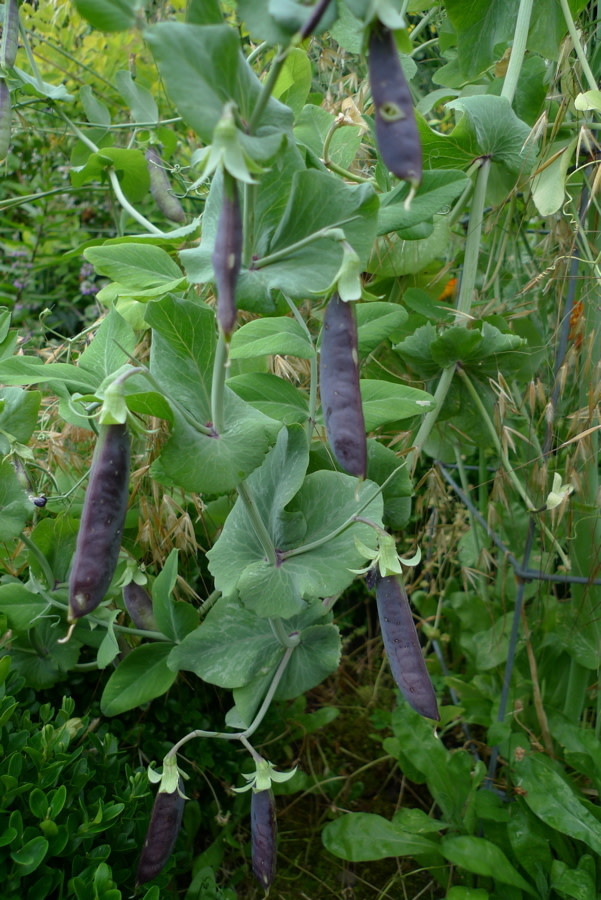 Planting a vegetable or cottage flower garden doesn't have to be expensive. But buying starts in spring can add up, with individual plants costing from $1 to $4 apiece. And it isn't always clear when to sow seeds and when to plant starts. Herewith, some simple guidelines.
Plant seeds yourself when…:
- the plants you want to grow are easy from seed. (See list, below.)
- you aim to grow more than two or three of a particular plant (like, a row of beans versus a few plants in a pot)
- organic starts are not available in your area
- you crave unusual varieties that wholesale growers don't carry
- you just want the experience of growing plants from seed. (Planting and tending seeds will teach you a great deal about plants!)
On the other hand, there's a time and a place for buying starts. You may as well buy starts when…
- you don't want to mess around with seeds, soil and labels (no brainer on that one)
- your garden is small, or for some other reason only want one plant (say, a single tomato plant, a single pepper etc)
- you're running late in the season and forgot to sow your tomato seeds in March, or you were out of town when the corn should have been planted. In that case, rather than not growing tomatoes or corn this year, invest in some tomatoes or scads of little 2-inch corn starts. (Note: the financial return is better with plants that produce lots of fruit over a season, such as tomatoes or peppers, versus a vegetable like corn that just produces one ear or maybe two at best and is finished.
- you spot some cool variety that you want. Even if it's not perfectly economical to do so, it can be delightful to have just what you want. Why not, go ahead and splurge out on a plant that will make you happy – especially if it is a good self-seeder and you get more plants next year from it.
- you run into a great deal on six-packs or starts. (Big sale at your favorite garden center? Go for it!)
- you want to support a local, organic grower who is doing a great job. I often buy plants I don't even need at the farmers market because they are just so frigging gorgeous and the proprietors are so kind and generous with information…
- you have visitors coming and you want to pretty up the vegetable garden or you just want an early season boost for yourself. (I've been known to buy a six-pack of lettuce just to give myself visual encouragement while waiting for my own little slow-poke seedlings to grow.)
- Your seed crop failed
Personally, I do a mix of both, and often, it will vary a bit year by year. Here are some more thoughts…
You won't see carrots, beets, parsnips, or other root vegetables sold as starts. Why? Because root crops just don't transplant well. They are best sown directly in the garden where they will grow. On the other hand, if you want to try to grow one of those naughty-looking carrots that show up on Facebook sometimes, go ahead and sow them in pots and then transplant them!
You do see plants like bok choi, arugula and cilantro offered as starts. But these plants are prone to bolting when stressed (and it's stressful to experience temperature and watering fluctuations on a nursery bench so they're sometimes doomed before you even take them home). For the price of one or two starts, you can buy a seed packet and sow 50-100 plants. Besides, what are you going to do with just one or two bok choi?
Some seeds should be started indoors; others can be scattered on prepared soil beds outside.
(Here's a list of the top ten easiest common vegetables and flowers to grow from seed, according to the Home Garden Seed Association.)
Vegetables: (lettuce, peas, and radish now outside, the rest outside in the coming weeks, or inside now)
- beans
- cucumbers
- lettuce
- peas
- pumpkins
- squash (I assume they mean summer and winter)
- radish
Flowers: (start inside now, or outside in a couple weeks, unless you're a risk-taker or have a nice, extra-warm spot – then do it now!)
- cosmos
- sunflowers
- zinnias
To this list, I would add a few personal suggestions:
Vegetables: (bok choi and mustard are cool-weather crops and can be started outside anytime; beans, wait a couple more weeks unless you have a super-cozy warm spot for them)
- bok choi (spring is best)
- leaf mustard (late summer and spring are the two best times to sow it)
- beans
Flowers: (best sown directly outdoors – poppies can be started in early spring; nasturtium best after last frost, which is about now)
- annual poppies, including California poppies as well as shirley and breadseed/"opium" poppies
- love-in-a-mist (Nigella)
- nasturtium
Annual Vines: (start inside now, or outside the coming weeks)
- morning glory (I love the dark purple Grandpa Ott variety)
- lablab (Dolichos lablab)
Go ahead, try it!
Resources:
The Home Gardeners Seed Association has lots of good info about starting plants from seed
Renee's Garden Seeds offers many useful articles related to starting seeds: check out this list – including this info on starting seeds indoors.
The Portland Nursery has a good, downloadable pdf seed-starting chart
OSU's sheet on How To Start Seeds Indoors
OSU's info on making your own potting mix at home