Inspirations
Tour Stories
Learning from your neighbors beats going back to school for lessons in renovation, preservation and decorating a beautiful home.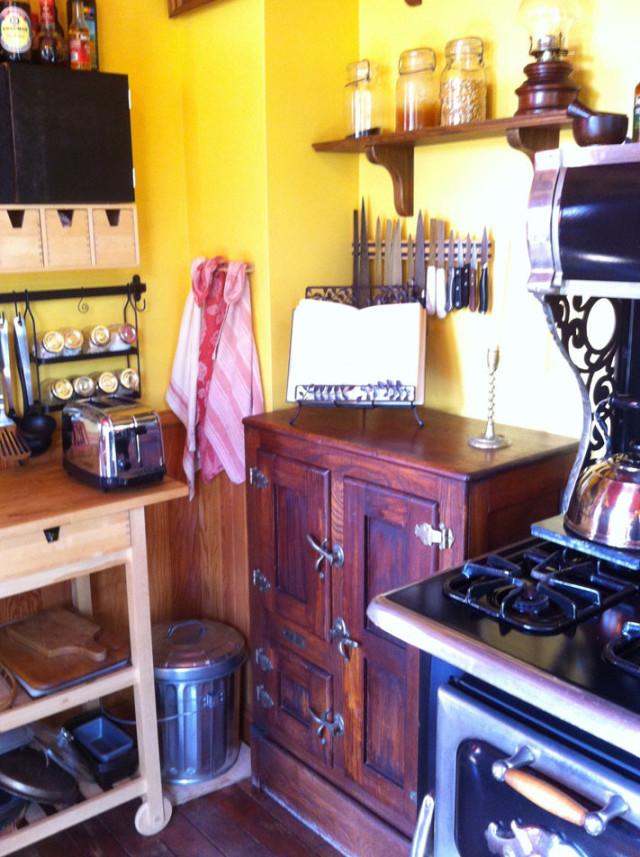 In Portland, house and garden tours are frequent enough that too often they come and go and I've missed them. I take it for granted that there's always another interesting, informative and inspiring tour coming up soon. But this past weekend I was smart enough to get out on a gorgeous Saturday and see several of the old houses on the Architectural Heritage Center's (AHC) annual Kitchen Revival tour. I was reminded of what a great resource and how much fun these open house tours are.
For getting ideas of how to decorate, or how to build, remodel, preserve or renovate, nothing beats seeing what others have done. Open house tours are a chance to peak inside the doors of folks you don't even know – or in some cases people you do know but had no idea they lived in such a fabulous house.
The recent AHC tour featured several craftsman style homes from the early 20th century, typical of Portland's single-family homes of the era and lovingly restored. One of the nice things about these self-guided tours is that you can pick and choose which to visit and in what order. That said, Saturday's tour was an easy Eastside lesson in restoring and respectfully modernizing five kitchens from 1910 to 1916. Lessons included multiple examples of "how to hide the fridge" and "refurbished gas ranges that gleam." The 1898 farmhouse Victorian in Sunnyside and the 1961 Alameda Ridge modernist were the outliers, as was the 1926 apartment on the Westside.
The Alameda house was built by architect John Schneider for himself, with some healthy inspiration from Pietro Belluschi and the prevalent Northwest Regional modernist style of the time. Arciform did the recent renovation, and principal Anne DeWolfe was on site to answer questions. That's another fine thing about open house tours: they're a chance to talk to owners, architects, designers and contractors and see what certain materials and solutions look like up close and personal. (The new cement-based countertops from Fuez were simple and lovely.)
The tours are also a reminder of how fun design can be, and how worthwhile it is to make changes to where you live so that you really love your home. Hearing owners enthusiastically describe their design and construction process (whether it was DIY or high-end design) inspires me with appreciation for the admittedly hard work of making a place fit just right.
Future open house events include a June 2 tour of several Rummer Houses in the Garden Home area of metro Portland. The tour is sponsored by the Historic Preservation League of Oregon and includes the builder's own home.
Or perhaps you're feeling generous and house-proud yourself – and you have a green, sustainable residential project to share? Consider applying for the 2012 Build It Green! Tour. The annual tour isn't until September, and projects can be complete or in process at that time; applications are online and are due Monday, May 14th, 2012. Call Valerie Garrett at the city's Green Buildings Hotline 503-823-5431 if you have questions.