Desirables
Ralph Rapson Redux
New yet old furniture for patio or poolside recycles mid-century modern classics in more ways than one.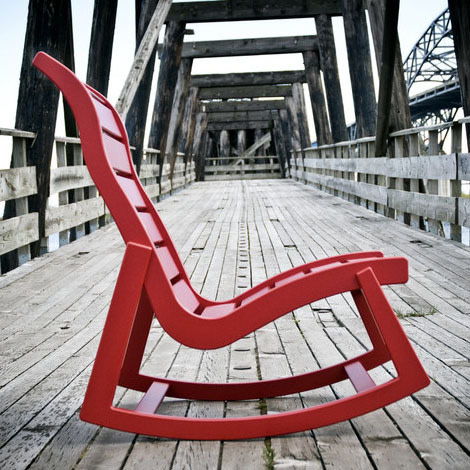 Ralph Rapson was in good company when he was an architecture student back in the 1940s at Cranbrook Academy in Michigan. He studied with Eliel Saarinen, and was classmates with Saarinen's son Eero, Harry Bertoia and Charles and Ray Eames. It was an all-star team right from the start even when they were all rookies.
While Rapson never became quite as well known as some of his modernist counterparts, he had a long and luminous career that spanned from the Case Study Houses era of John Entenza's Arts & Architecture magazine in the mid-1940s through the Dwell magazine era, when he teamed up with the Dwell publishers to design chairs and modular housing. And as a designer who worked up til the day before he died at age 94, he certainly deserves the designer Hall of Fame's Cal Ripken award for strong and steady play.
Rapson's Case Study house was No. 4 (the Eames's famous house was No. 8), designed and published in 1945. It was never built, but his furniture was sold by Knoll and proved quite popular. Now Rapson's son Toby (also an architect) is resurrecting the famous Rapson rockers and low lounge chairs for today's comfort-loving modernists.
Rapson-Inc is the name of the company, a continuation of Rapson's architecture firm and now a collaborator with Loll on outdoor furniture as well. Recently the companies have launched a version of the Rapson Greenbelt line of chairs, with the new wrinkle being that they are made of recycled plastic. It seems fitting to both today's philosophy and trends and to the spirit of the elder Rapson himself.