Out and About
Taking Time to Measure Up
Evaluating our green building efforts, PSU helps us ask how we're doing so far.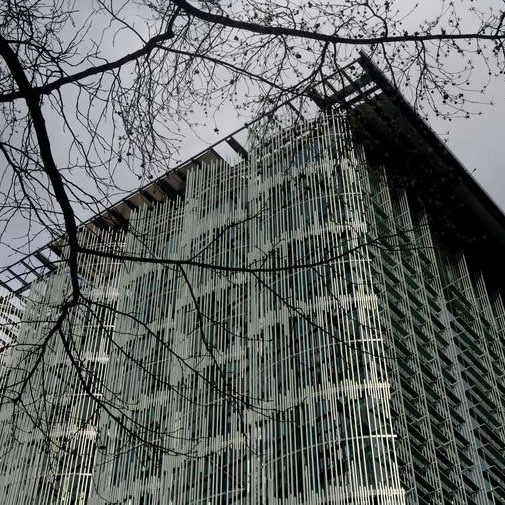 Any intelligent, even half-awake Portlander knows that "green" building is the thing to do these days. Along with riding a bike, walking, or taking Tri-Met, it's the responsible way to behave in the 21st century. Reuse, recycle…rinse, lather, and don't repeat. But what does all that green living really do for us? The Portland State University architecture department is going to help us find out.
PSU is continuing its efforts to be "in the service of the city," as the motto goes (and reads in an inscription on a skywalk spanning SW Broadway). They're sponsoring a free public lecture Thursday at 7 p.m. and "symposium": all day Friday to get us up to speed on whether our new "green" buildings are Measuring Up.
MeasuringUP is the title of the symposium, which brings together experts from just down the street in Portland and as far away as Germany. The keynote presenter Thursday is Thomas Auer of the German firm Transsolar KlimaEngineering. ?They're climate engineers whose motto is "High comfort – Low impact," which sounds like a winning combination.
Are we on the right track with our new green building practices? As we change the way we build, we need to know whether our changes are producing the results we want. After all, in the past, as we shifted from getting around by foot and horse-drawn carriages to gasoline powered automobiles, it's not like we knew ahead of time that we'd be polluting our air.
Measuring the energy savings and climate effects of the new building technologies we're innovating, in Portland and beyond, is key to making the right moves going forward. It's especially important when the right moves take effort and will; changing the habits of decades cultivating a philosophy of build-new-and-sprawl design is not a simple matter.
Panel discussions Friday will involve everyone from local architects and sustainability specialists from the City of Portland, SERA, ZGF, Brightworks and more, to scientist Iain Walker of the Lawrence Berkeley National Laboratory, on "Digging Deep: Big Energy Savings in Homes."
Vincent Martinez of Seattle will be representing the non-profit group Architecture 2030; they say that "Buildings are the problem" and yet that "Buildings are the Solution." Their "mission is to rapidly transform the U.S. and global Building Sector from the major contributor of greenhouse gas emissions to a central part of the solution to the climate change, energy consumption, and economic crises."
Beyond the mottos, missions and mantras, are the changes we're making producing the changes we need? MeasuringUP will help us find out.
MeasuringUP keynote lecture by Thomas Auer is free and open to the public, Thursday May 10
7 p.m.
PSU's Shattuck Hall Annex
1914 SW Broadway (at Hall)
Portland, OR 97201
MeasuringUP Friday May 11 symposium tickets are available ($51) here.