get dirty
Five Things to Do In the Garden This Week: Mid-May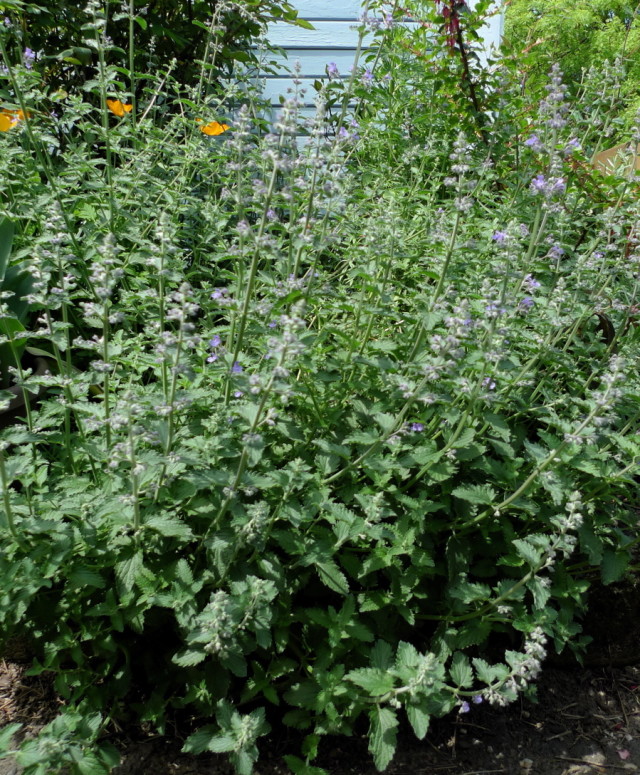 Every once in a while, it's nice to have someone tell you what to do. At least I think so.
Here are five important things to do in the garden this week:
WATER It's been dry and warm, and it's going to stay that way for a bit. Traditionally, many established (translation: pot-bound) container plants die during the spring's first warm spell because we are out of the habit of watering daily. So go check on all your pots! Most container plants need water daily when it's warm and breezy, especially when they're pushing out lots of new growth. When watering, make two passes – one initial drenching, and a second pass to really give the water an opportunity to soak in. Also, if you have a new tree (planted within the past 2-3 years), it can surely use a good, deep soaking right now. We have received only one to two inches of water this month so far, and that was over a week ago.
WEED It goes without saying but I'll say it anyway: we all need to weed. If you prevent weeds from going to seed, you can cut down considerably on the weed seed bank in your soil, which means there's less to weed next year at this time. Throw seedy debris and perennial weeds into your green yard debris bins. Squishy annual weeds that haven't gone to seed yet can be composted in your compost pile or bin.
LEAVE BULB FOLIAGE I know it's tempting to cut or rip out the messy spent foliage of spring bulbs, but doing so will prevent the bulbs from storing nutrients they need to produce next spring's flowers. Be patient: the foliage will turn dry and wither up within a matter of weeks. And if it's that obvious, perhaps you can resort to a design solution: plant perennial plants like Oriental poppies, peonies or around it that will grow up and over the foliage and obscure it while it's going through it's ugly period.
SOW SEEDS Keep lettuce, bok choi, spinach, mustards, and other greens coming by sowing fresh crops regularly. I try for every two weeks. While you're at it, use your soil thermometer to check if it's warm enough to sow corn (65F minimum, 70F for Supersweet hybrids), pole and bush beans (65F minimum), and squash and pumpkins (65-70F minimum). Wait a bit longer for melons – they prefer about 80F soil temperatures and nights that are a bit warmer. Or don't wait – use soil-warming contraptions like cloches, poly tunnels or plastic mulch.
PLANT SUMMER CROPS OUTSIDE Mother's Day is a marker in our area after which it's safe to plant tomatoes in the ground. But don't go by the calendar: instead, use that soil thermometer to make sure the soil is toasty enough. If temperatures are at least 65F, four inches down, you're good to plant any cold-hardy early tomatoes (Oregon Spring, for instance). My soil is only 60F four inches down, so I'm waiting at least til the end of the week to plant my Brandywine tomatoes. Or, wait til it's 70F four inches down (especially for heirloom varieties), and your tomatoes will really take off when you plant them!