things to do
Vertical Gardening Class, RPR Open House and Clematis Garden Tour
great weekend gardening events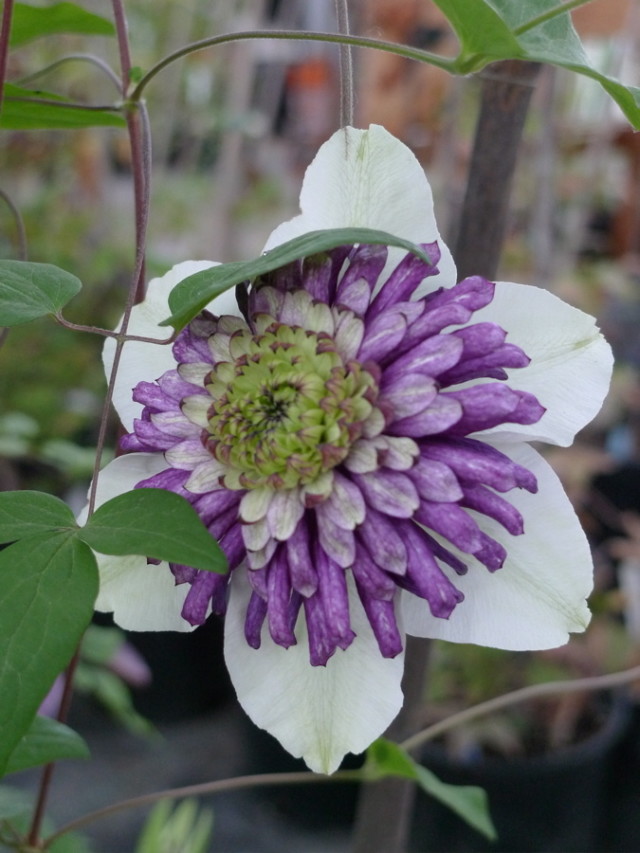 This weekend, head out to Oregon City for Rare Plant Research annual Open House:
WHAT: Rare Plant Research Open House
WHEN: Saturday May 19 and Sunday May 20, 2012, from 11 am to 4 pm
WHERE: 11900 S. Criteser Rd, Oregon City, OR 97045
WHY: Wander through greenhouses and find amazing tender and hardy tropicalesque plants, interesting bulbs and spiky succulents. Burl and Cindy have been selling a great array of stoneware and terra cotta planters in recent years, as well as one of the best local collections of Echeveria for pots. King's Raven winery will offer tastings and there will be catered lunch for sale.
COST: free (except for any stuff you buy!)
Another fun weekend event at the Oregon Garden:
WHAT: A presentation by Rebecca Sweet, co-author of Garden Up! Vertical Gardening
WHEN: May 19, 2012 at 1 pm
WHERE: Education Center at the Oregon Garden, 879 W Main St, Silverton, OR 97381 Tel 503-874-8100 (Directions here)
WHY: Rebecca Sweet's presentation introduces practical ideas drawn from her book on gardening in narrow spaces, vertical gardening, and growing plants upwards to make use of limited space
COST: $15 for class (admission to Garden is included, if you wish to wander before or after); class is free to members
Oregon Garden admission: free for members, adults $11, seniors (60+) $9, students (12-17) $8, children (5-7) $5, and children 4 and under are free.
And looking ahead to next weekend, buy your tickets now for…
WHAT: Inviting Vines Clematis Tour V, a tour of five private gardens to benefit the internationally acclaimed Rogerson Clematis Collection, a provisional member of the North American Plant Collections Consortium. The collection grows 700 taxa of clematis represented by over 1,500 plants
WHEN: May 26, 2012 from 10 am to 4 pm
WHERE: five private gardens in Lake Oswego and West Linn, as well as the Rogerson Clematis Collection garden itself, at Luscher Farm in Lake Oswego
WHY: It's a great opportunity to see how to creatively integrate these luscious and interesting vines into your own garden – and see some rarely-open-to-the-public gardens!
COST: $20. Tickets may be purchased online, at Dennis' Seven Dees Nursery in Lake Oswego, Garden Fever, Portland Nursery on SE Stark, Joy Creek Nursery near Scappoose, Gardener's Choice in Tigard, and 13th Street Nursery in Salem.