Out and About
Portland Past, Present and Future
The Architectural Heritage Center looks at the City's many plans for the next 30 years and considers newly historic landmarks such as Memorial Coliseum.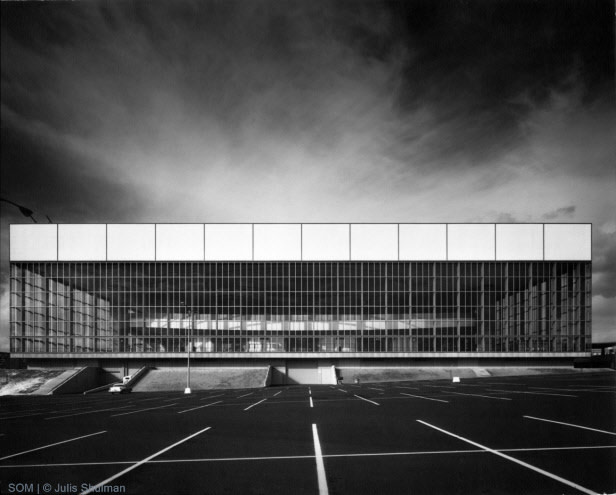 What should we preserve as we plan for the future? Which of our older buildings do we want to make sure are always there for us? This is not a new dilemma; cities are constantly evolving, whether by building or stagnating.
Portland has had its eye on the future of late, diligently deliberating our next two or three decades by undertaking the Portland Plan (recently approved by City Council); the Central City 2035 Plan (in the latter stages of its process after some five years); the co-sponsored City and Oregon Department of Transportation's Central City North/Northeast Quadrant and I-5 Broadway/Weidler Plans; and the state-required Comprehensive Plan update. We're a city that doesn't want its future to go to waste.
Just keeping track of the concurrent, overlapping planning processes takes a lot of attention, without even beginning to do the work of reconciling past, present and future. And that task gets more and more complicated every year, with every new building, every existing structure seismically challenged or wearing down with time, and the 50 year time frame for historic status seeming to get younger each year. Add new environmental concerns, new residents, and newly elected politicians, and there's a lot in the stew to stir up.
If you care to catch up – that is, if you're not already well versed and meetinged-out – a good event to make time for is the morning session the Architectural Heritage Center is hosting this Saturday June 30 from 10 to noon. It'll be a one-stop chance to learn more about all these projects and also ask questions of a range of expert participants.
City planners will be there alongside citizen stakeholders including historian Chet Orloff, and community leader Linda Nettekoven. The program will offer time for presentations, questions and discussions.
We're at a crossroads here in Portland. There's a lot going on, not just with our ever-growing city (the New York Times still hasn't seemed to tire of us, and California and NYC are continue to send expats) but with our decisions on how to treat our now historic mid-century buildings, Memorial Coliseum being just the biggest and most prominent.
The city-led, sometimes public process to decide what to do with that now historic building (officially designated to the National Register of Historic Places in 2009) has come upon another bump with recent news that a renovation for continued arena use (go Winterhawks!) lacks funding. No surprise, but still a situation we have to consider and solve before we all grow old trying. (I was much younger and a city employee on some of these projects in their earlier days; it gave me some gray hairs even then.)
Thursday June 28 also offers a chance to sit in on the next meeting of the steering committee for the N/NE quadrant and I-5/Broadway-Weidler planning project; they'll be considering the 113 page draft plan (including urban design concepts and zoning considerations) and the meeting is open to the public.
Architectural Heritage Center
Panel Discussion: Historic Preservation and the Portland Plan -? Understanding and Untangling all the Parts!
Saturday, June 30, 2012
10:00 am – 12:00 pm?
Members: $8; General Public: $15
701 SE Grand Avenue
Portland, OR 97214
503-231-7264
N/NE Quadrant Stakeholder Advisory Committee Meeting
Thursday, June 28, 2012
5:30 – 8:30 p.m.
Presentation at 5:30 p.m.
Public comments welcomed at 6:30 p.m.
Calaroga Terrace Auditorium
1400 NE 2nd Avenue, Terrace Level
Portland, OR