gardening school
Small-Flowered Clematis
learn how to grow them and work them into your garden from one of the Pacific Northwest's top Clematis experts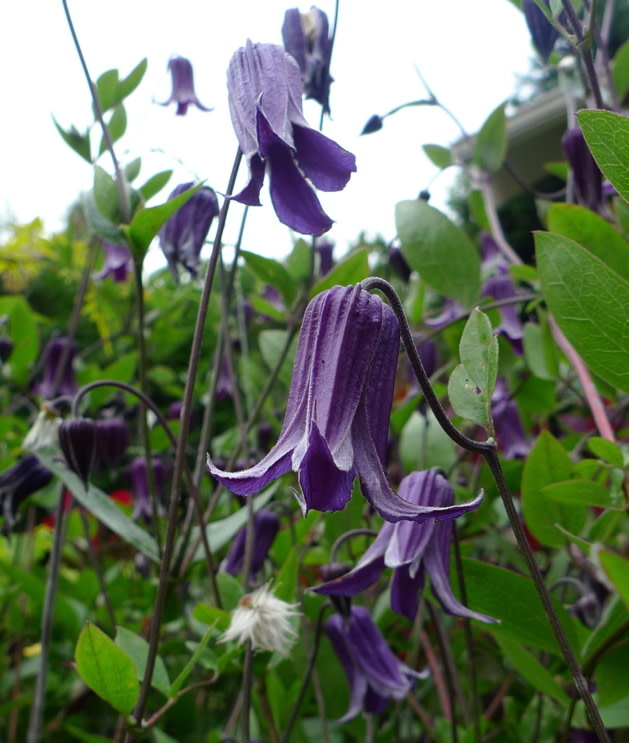 This Sunday, July 1st, take a jaunt up to beautiful Joy Creek Nursery in Scappoose to learn about the smaller Clematis from one of the Pacific Northwest's premier Clematis experts, Maurice Horn.
WHAT: Small-Flowered Clematis
WHEN: Sunday July 1, 2012 at 1:00 pm
WHERE: Joy Creek Nursery, 20300 NW Watson Road Scappoose, OR 97056 / Tel: 503-543-7474. Click here for map.
COST: Free and open to the public (contact Joy Creek for details on classes for credit)
Most of us are familiar with the large-flowered clematis vines. But local gardeners are beginning to discover the charms of the less commonly available species and varieties with dainty, bell-shaped flowers. The range of colors is even wider and more diverse than that of the large-flowered types, and there are selections suited to environments ranging from hot and dry to damp and shady.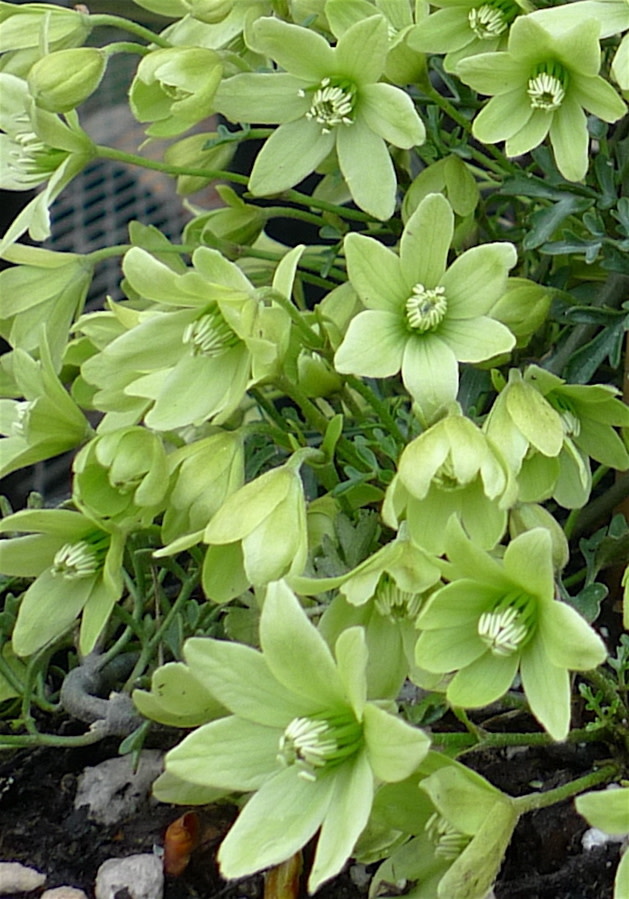 Maurice Horn, co-owner of Joy Creek Nursery, has been importing rare Clematis from Japan and around the world for two decades and is a long-time member of the International Clematis Society and the Clematis Advisory Committee of the Great Plant Picks program of the Elizabeth C. Miller Botanical Garden in Bellevue, WA.
Joy Creek has one of the best class series around, pulling in visiting experts and the best of our local experts for talks on topics ranging from growing a cutting garden to pruning hydrangeas to soil preparation. Click here for the whole summer's schedule of seasonally-appropriate classes. (There are classes every weekend through the end of September!) Some highlights include cutting gardens, shade gardening, gardening with dogs, and fruiting ornamental shrubs. Check out and list and see what tickles your fancy.