places to go
Thicket!
A charming new retail plant nursery at NE 23rd & Alberta.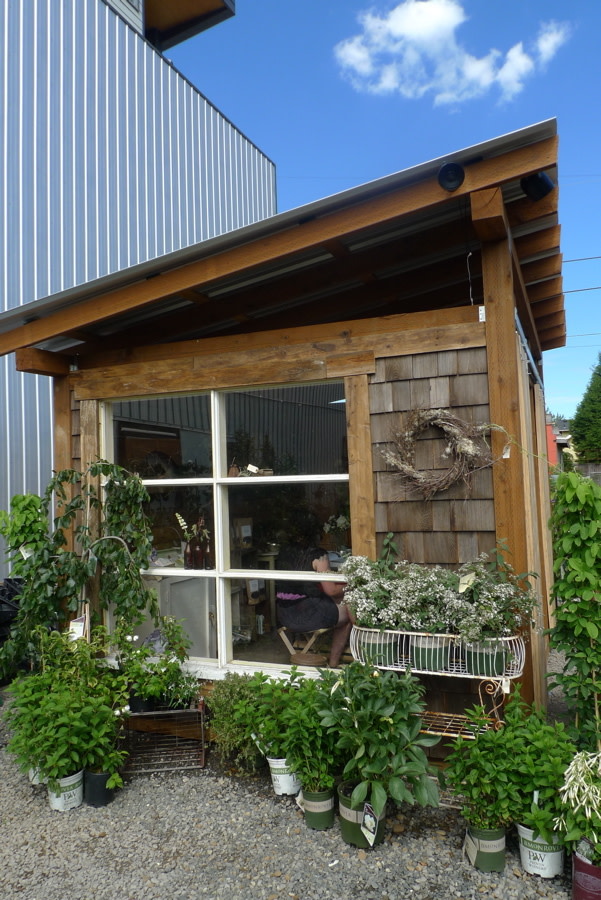 Portland, meet Thicket – a brand-new and deliciously stylish little nursery just off Alberta Street.
The nursery is the brainchild of Adria Sparhawk, florist and owner of Lavish, who longed to get her hands a little bit dirtier.
A friend was enthusing about this new nursery that's only been open about two weeks, and brought me by the shop so I could see it. I was curious to know why a florist wanted to open a plant shop.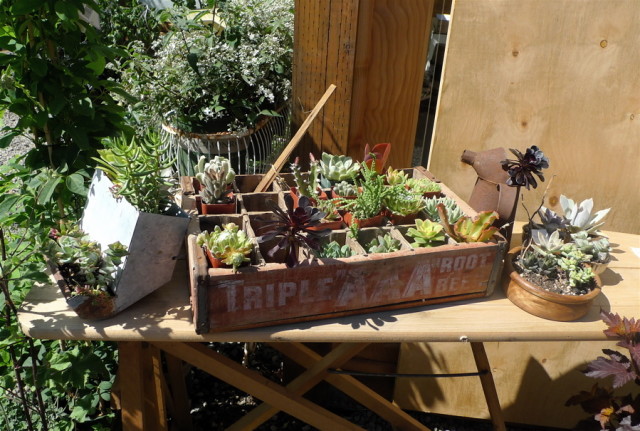 "I've been working in the floral business for years and have lately been increasingly drawn to incorporating dried flowers, succulents and living elements," Adria told me. This shift towards a more sustainable approach to her work has resulted in her incorporating more living plants into the mix.
"Coming from the floral world, I'm always looking for new ways to arrange beautiful things, whether it's cut flowers, plants or thrift store finds," she says. As she kept discovering more about plants, she found herself gravitating towards plants with interesting structure, and more unusual plants. The nursery certainly offers some less common plants, but she wants to develop their offerings of Pacific Northwest natives and edibles.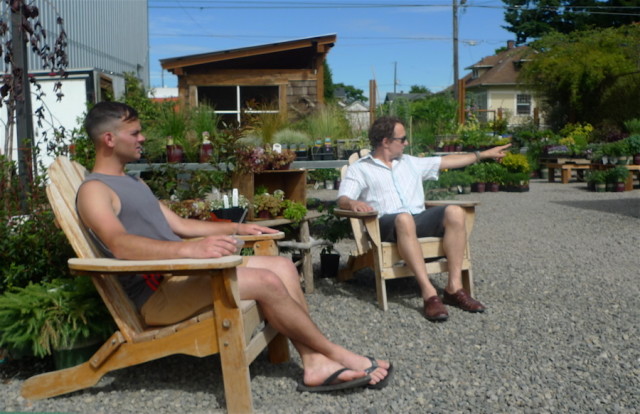 Thicket aims to serve urban gardeners in particular. "We offer plants suitable for apartment-dwellers: little plants for windowsills, small succulent planters, and textural arrangements for containers. Anything I can come up with to accent small indoor/outdoor spaces and make them as inviting as possible," she says. "And since so many folks in older neighborhoods are dealing with shade created by closely-spaced homes or apartments, we also want to offer plants that can thrive under those conditions."
The nursery is managed by Wesley Younie, garden designer and painter.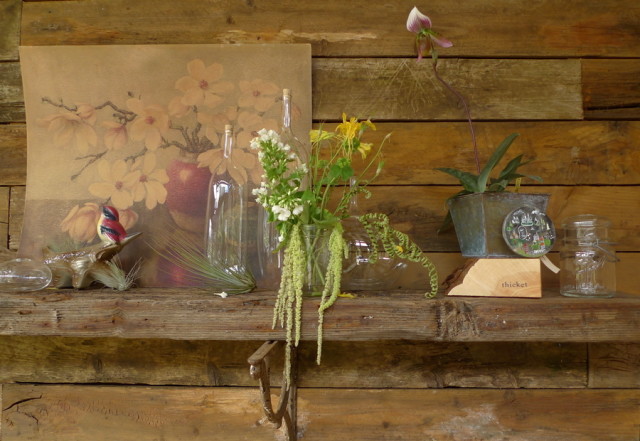 Thicket sells 4-inch to larger-sized perennials, herbs, vegetables, shrubs, vines and trees, as well as artful metal and wood pieces, and small composed, textural planters. Inside the rustic shed, you'll find terrariums and their fixins' (including air plants) and floral arrangements, as well as beautifully-made hand tools and orchid plants.
Visit, poke around and have a sit-down on one of the comfy chairs. And stay tuned for upcoming events they hope to hold there. (I suggested a monthly cocktail hour, but whether that's in the cards remains to be seen.)
Address: 4933 NE 23rd Ave, Portland, OR (just south of NE Alberta Street)
Website: http://www.thicketpdx.com
Phone: 503-926-3817