Desirables
Modurne Movement
The furniture shop where swanky and chic meets comfortable and durable settles into new digs in John's Landing.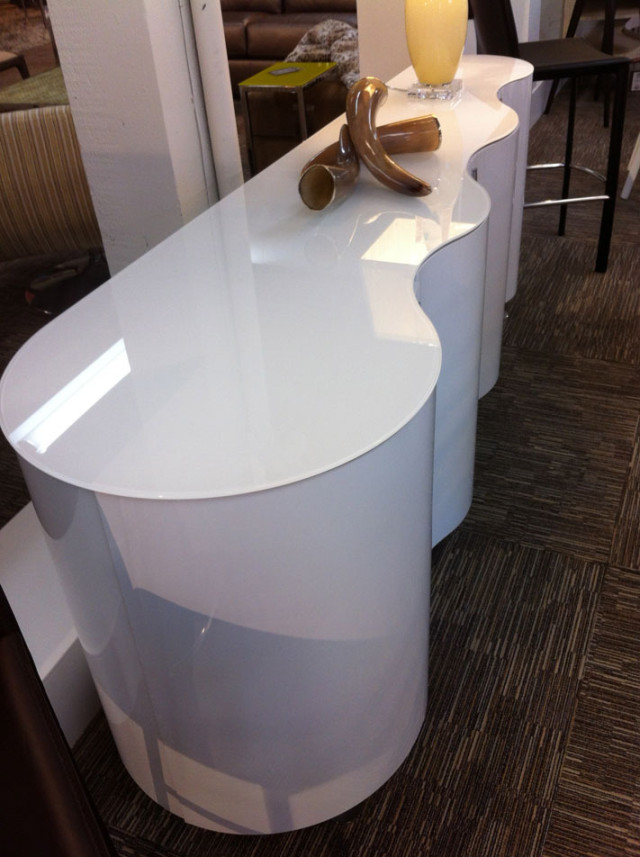 For co-owners Sharon Keller and Jamie Buckiewicz, the Modurne era started in 2007. That's when the two "girls," as Sharon refers to herself and her business partner, opened up their shop of fine but fun, elegantly eclectic furniture in John's Landing. Now, surviving and even thriving through the boom-bust economy, they've moved just down the street (just last week) into new digs.
The new design showroom/retail shop is still evolving, but then, what interior space is ever fully finished? New ideas strike, and new pieces must be had. There's always room for more, especially if your showroom is a good-sized, high-ceilinged space as Modurne's new home is.
They've got room now for a full complement of Duralee upholstery fabrics; they've been that venerable North Carolina company's Oregon rep since early this year. They'll be adding a designer's workspace, too, for interior designers and their clients. The duo will continue to offer complimentary design services themselves when customers decide to create a custom upholstered sofa, for instance.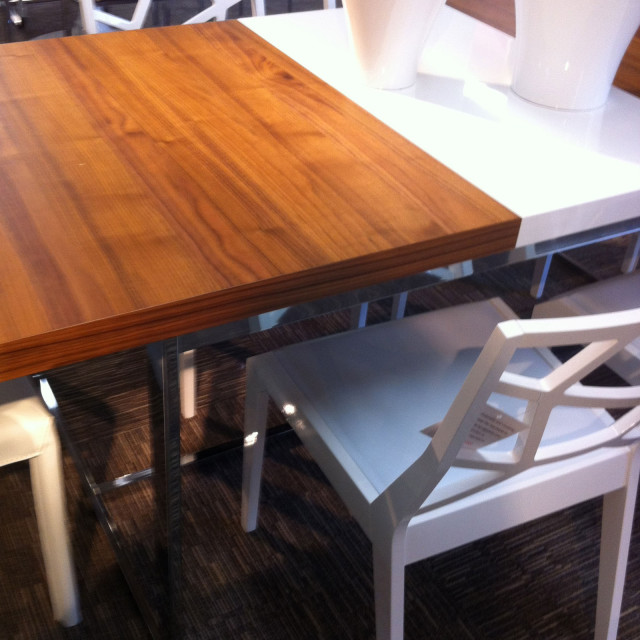 Modurne's version of modernism is a bit like their spelling of their name (which includes an umlaut over the U; my keyboard isn't cooperating with that detail). It's classic with a twist, the "u" of fun injected into the seriousness of modernism, including a strong streak of Italian cleverness as well as Scandinavian sleek and spare style. Oh, and the good ol' made in America solidity and tradition of Duralee as well as many other American brands.
I'd link to their website, but it appears to be under construction at the moment. They must be too busy still moving things into the new shop. Stay tuned. In the meantime find them at:
Modurne
6932 SW Macadam
Portland, OR
503.595.7770