FEATURE
Light A Fire 2009
The winners of our annual nonprofit awards are making Portland a better place to live. We tell you how you can help them.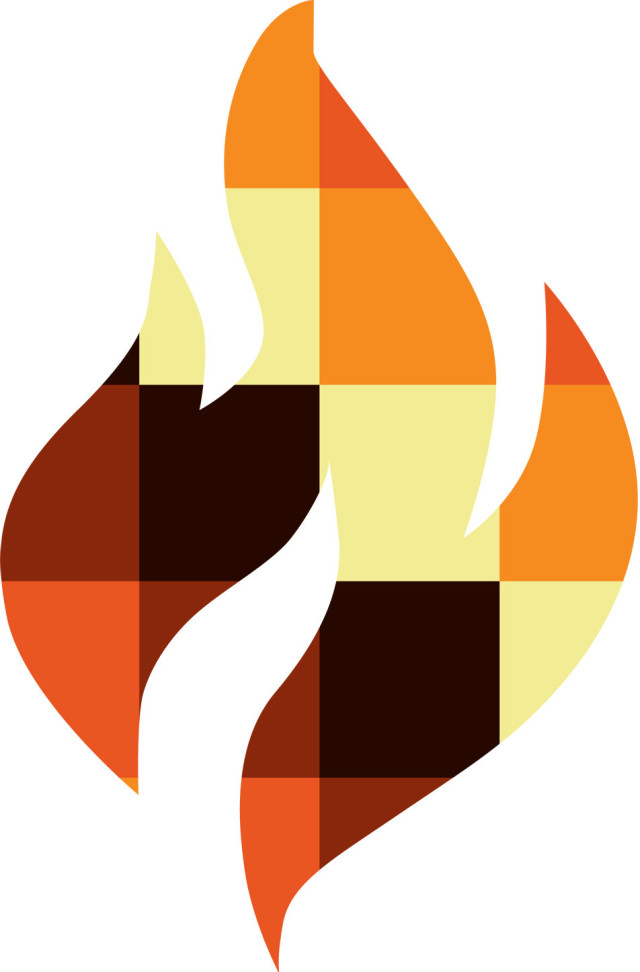 Inspiring Our Next Generation
Young Audiences Arts for Learning Oregon & SW Washington
A dozen fifth-grade boys line the classroom wall, shoulders squared, jaws set. At their teacher's cue, they cross the room, hold out their arms, and proudly lead their partners to the dance floor. "Once the kids got over the cootie factor, ballroom dancing captivated them and taught them respect for each other," says Doug Bridge, a teacher at Lot Whitcomb Elementary, which hosted dance specialists from Young Audiences last fall. At a time when dwindling school-district budgets are eroding arts education, Young Audiences brings reputable artists to more than 200 K–8 schools, where they teach painting, storytelling, dance, music, and theater classes. "Each student learns in a different way," says executive director Dr. Gail Hayes Davis. "Take art away from the curriculum, and you lose kids who had a strong chance of success." —Kelly O'Connor
WISH LIST
Retired teachers and administrators 
Volunteers with legal, business, and accounting expertise
Sustainable Planet
The Freshwater Trust
"You can drive a Prius, and you can hug a glacier," says Joe Whitworth, president of river restoration group the Freshwater Trust, "but the fact of the matter is water issues are coming swiftly." Of Oregon's 111,619 miles of streams, the Trust says roughly a quarter are too degraded for fish to thrive. The Freshwater Trust is trying to change that. For 26 years, the group, armed with rubber boots and waders, has removed trash and invasive species from our rivers' edges, helped redirect stream flows to make waterways more fish-friendly, and planted stream-saving trees. Last year alone, the Trust helped restore 850 miles of stream, including stretches of the idyllic John Day and Salmon Rivers. —Meghan Hilliard
WISH LIST
Volunteers to plant trees
Donated wine for the annual benefit and auction
Housing for volunteers near freshwater resources (contact the Trust for specific locations)
Building Community
REACH

Community Development
Forget Extreme Makeover: Home Edition. Portland has a better version: Reach. Over the past 27 years, Reach has not only added 1,346 units of affordable housing to Portland's landscape, but has also provided free home repairs to the elderly and disabled, individuals who might have neither the mobility nor skills—nor the money to pay someone else—to do the job. Consider Louise LaBaugh: after she broke her elbow, 25 volunteers showed up at her home of 47 years and installed a handrail, replaced light fixtures, and even cleaned her bathroom. And like any good Makeover episode, LaBaugh's story ended with happy tears. "I was crying," she says. "I never imagined they would do so much." —Elizabeth Buelow
WISH LIST
A work truck 
Building materials for wheelchair ramps 
School supplies for children in affordable housing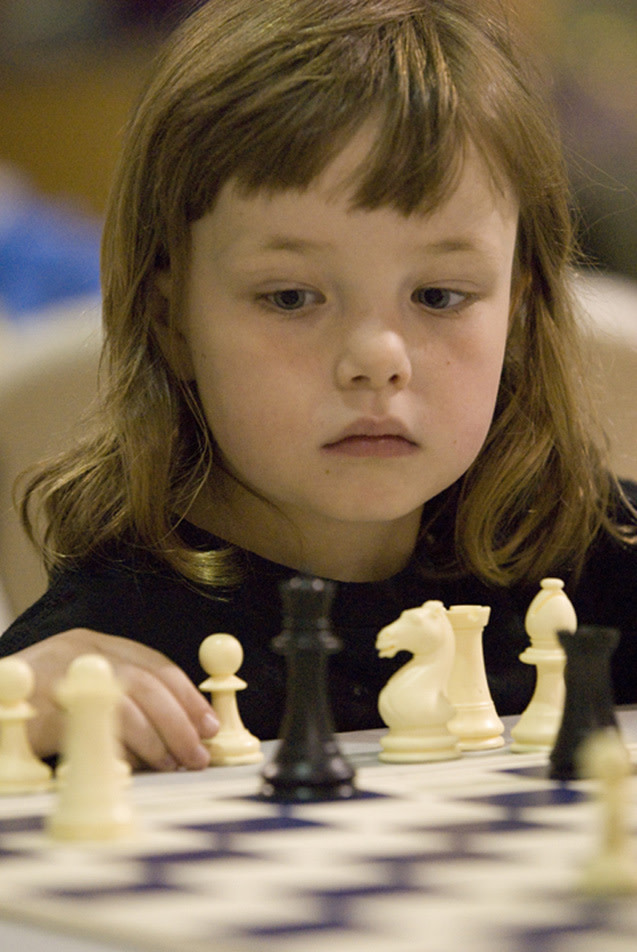 Most with the Least
Chess for Success
Chess is a sneaky game, says Phillip Margolin, the first president of Chess for Success (CFS), a nonprofit that introduces underprivileged children to the game. "[With chess], you have to focus, think two or three steps ahead, and realize the consequences of your actions," says Margolin, who struggled academically as a child until he gained confidence through chess. "It tricks kids into learning study skills." In fact, a 2006 Congressional study revealed that a higher percentage of CFS kids exceeded math and reading standards than a comparison group of their peers. Any child can participate in the six-month-long program for free; CFS pays the $75 it costs to support one student for the duration of the program. "Pound for pound, it's the best nonprofit in the country," Margolin claims. Of course, he's biased. But Governor Ted Kulongoski isn't. And in 2007, the governor wrote a grant to increase the funding for CFS in the state's education budget. —EB
WISH LIST
An

LCD

projector
Volunteer instructors
Keeping Us Healthy
Quest Center for Integrative Health
"If not for [my erstwhile beau], I wouldn't have caught that gumdrop-size nodule over my heart for a good while longer," wrote Viva Las Vegas, local author and exotic dancer, in a story about her journey through breast cancer published in Portland Monthly. And if it hadn't been for the Quest Center, which provides integrative health care—from group therapy to acupuncture—for low-income individuals, she might not have made it through sane. "When I was a complete mess," Viva says, "I knew I could trust them to help me make some of the toughest decisions of my life." Founded 20 years ago in response to the AIDS crisis, Quest's reach has extended beyond one disease. Last year alone, the center treated 2,000 people. "We will see anybody who needs care," says executive director David Eisen. "By providing a culture of compassion, we help people make life changes so they can better themselves." —KO
WISH LIST
Volunteer cooks and cleaners
Desks, chairs, and office furniture
Volunteers with maintenance skills
Honoring Our Elders
Garden Partners
White patio chairs may surround Regency Park Assisted Living & Memory Care's backyard garden, but the colorful collage of lamb's ears, poppies, mums, rosemary, and mint isn't just for lounging. Regency Park residents create the sensational display with the assistance of Garden Partners, a 10-year-old nonprofit dedicated to engaging elders by helping them care for plants. For an hour or two each week, residents at five Portland-area senior communities snip, clip, and water their way to better mental health. (Research has shown that gardening can improve seniors' emotional well-being and their memory.) "There's not a lot of negativity in a garden," says Garden Partners executive director Neah Bay Douglas. Gardening, she adds, also inspires residents to share stories. "You have residents asking one another, 'Did you used to grow this? I used to grow this.'" And the only thing better than sharing those memories is creating new ones. —MH
WISH LIST
Pots, plants, and soil
Garden hand tools, gloves
Volunteers with gardening experience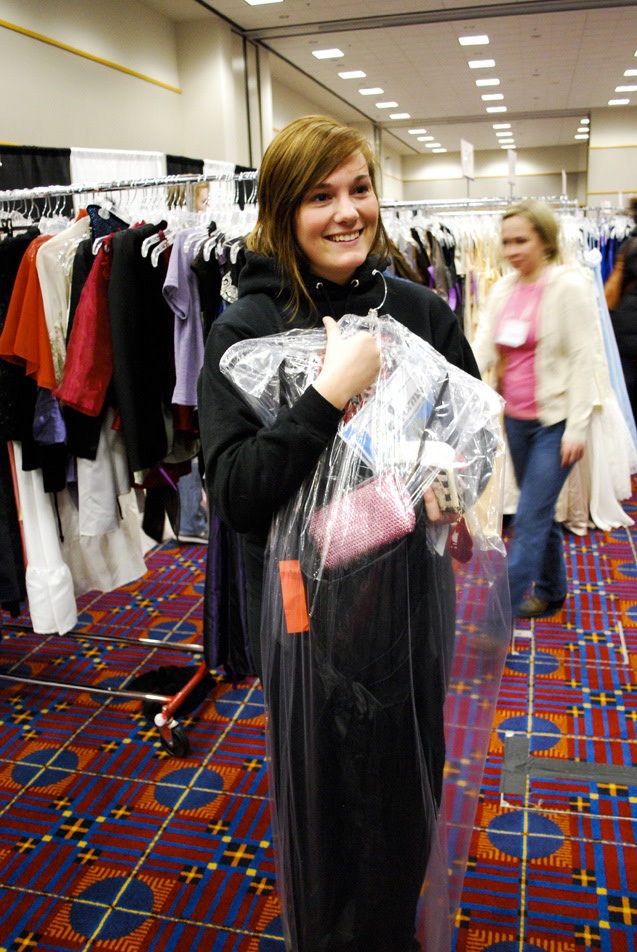 Purely for the Love
Abby's Closet
"Cinderella" isn't just a fairy tale here in Portland, where 24-year-old Abby Egland and her mother, Sally, have been playing fairy godmother to high school girls for the past five years. In 2004, the Eglands established Abby's Closet, an organization that collects new and gently used prom dresses and then gives them to students who may not be able to afford their own (including providing dresses to students at Salem's schools for the deaf and blind). In April, 1,800 girls walked away from the Convention Center with their dream dresses (and 10 of last year's 15 Rose Festival princesses wore Abby's Closet gowns as well). Better than a glass slipper. —MH
WISH LIST
A 2,000-square-foot space for storing gowns (at low rent or donated)
Pipes and drapes or building supplies to create dressing rooms 
Donated transportation services for girls from out of town
Best-Kept Secret
Community Vision
We all remember our first apartment. Tiny and homely though it surely was, it was ours. We got to decorate it (with bad spring-break memorabilia, no less), and, on the downside, we got to clean it. But unquestionably, our first abode was a place to feel comfortable and safe. That's an experience Community Vision believes everyone should have—whether you're an 18-year-old college student or a developmentally disabled adult. Since 1989, the organization has provided in-home support and sometimes even roommates to about 70 developmentally disabled Portlanders every year. Because the organization serves a population many people are unfamiliar with—and some are uncomfortable with—Community Vision has flown largely under the radar, executive director Joe Wykowski says. "We want to break down those barriers," he adds. They're doing it one neighbor at a time. —KC
WISH LIST
Furniture for homes 
Linens and towels
Volunteers to paint homes and do landscaping
Extraordinary Executive Director
Monica Beemer
"There goes the busy one." Monica Beemer recalls hearing one café patron say those words, a few months into her job as co-director of Sisters of the Road. It was 2001, and the troubled organization—an advocacy group for the homeless that runs a café serving low-cost nutritional meals—was losing $100,000 each year. To save Sisters, Beemer spent hours in her office fundraising, rarely talking to café patrons—until she heard the remark. Then she started saying hello, while still firmly pressing the fundraising pedal. By 2005, when she became the executive director of Sisters, Beemer had helped double revenue and had tripled the number of donors. But the accomplishment that means the most to her is also her most recent: Sisters' board of directors gave her the highest grade possible in building a relationship with customers. "I'm really proud of that one," she says, "because relationships are primary, here and everywhere." —EB
WISH LIST
Coffee 
Brown rice 
1,000 square feet of earth-friendly floor covering for office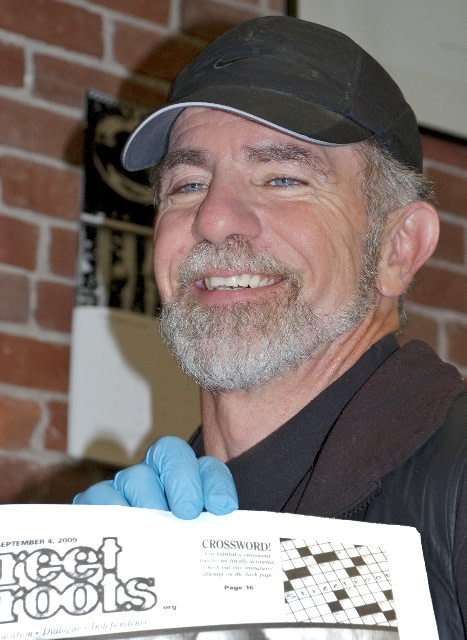 Extraordinary Board Member (over 35)
Kreeg Peeples
Kreeg Peeples is ashamed to admit that years ago, when his son was collecting canned food for needy families, he wondered why the recipients didn't just go get a job. "I didn't understand then that they were getting the bad breaks that you and I didn't," he says. Spending three years as a board member for Potluck in the Park has helped change his mind. Today, in addition to volunteering for organizations such as Street Roots and the Blanchet House, among others, Peeples devotes at least three days a week to visiting food centers, planning meals, and then, on Sundays, preparing and serving healthy meals to the more than 400 people (and growing—attendance is up 20 percent over 2008) who arrive at O'Bryant Square every week. "We're not just filling empty tummies," Peeples ays. "There is a community here. The emotional paycheck I get is that people come back because they feel like they were cared about." —KC
WISH LIST
Gasoline (for potluck trucks)
Paper plates, plastic utensils
Food
Extraordinary Board Member (35 & Under)
Matt Morton
Only 34 percent of Native American students in Portland Public Schools graduate within four years. It's a number that Matt Morton—board chair for the Native American Youth and Family Center, or NAYA, a 35-year-old advocacy and resource center for Portland's nearly 38,000 Native Americans—takes personally.
"When I come home to my wife and 10-month-old son," says the 35-year-old Native American from the Squaxin Island Tribe, "I see the importance of my work and the impact it will have on the next generation."
Impact is exactly what Morton is determined to create. With the help of a committed board of directors, a talented staff, and a vibrant community, Morton is confident in his position as a strategist and community leader.
"It's not hard to feel empowered when your community is a part of the decision-making process," says Morton, who participates in regular meetings with elders and other community members. "I'll do anything it takes to give them what they need and deserve."
Anything it takes has proven to be a lot. In 2006, NAYA—which has seen its annual budget grow from $250,000 to $8 million in the past seven years—established a housing department that has provided opportunities for dozens of Native Americans to become homeowners. And four years ago, the center created a Summer Institute that offers high school students the chance to earn college credit by taking college-level courses. Today, 90 percent of students who complete the Summer Institute graduate from high school on time; 92 percent go on to college. Those are figures Morton should take personally, too.
Extraordinary Volunteer
Jon Springer
There is little glory in paperwork, unless you're Jon Springer, an Elders in Action volunteer who last year helped one elderly Portland couple write off more than $300,000 in medical debt. The nonprofit works to provide seniors with a better quality of life. Sometimes that's as simple as offering a sympathetic ear, and sometimes it means tackling complex issues like medical debt. Springer waded through boxes and boxes of benefit statements, bills, collection letters, and financial aid applications, spent hours making phone calls, leaving messages, even writing e-mails to the associate director of hospital finance at OHSU. "It can be overwhelming," says Springer, whose seven-year stint as a state employee assists him in navigating the hospital bureaucracy. "You just have to be patient, persistent, and polite." —KC
WISH LIST
Volunteers to help with fundraising campaign 
Camera or video equipment
Check out our web exclusive slideshow