Out & About
Portland AIGA Invites Local Designers to Talk Sustainable
Ten five-minute talks by local printers, packagers, and book designers who are all finding a better way to work and live, April 21 at the Ecotrust Building.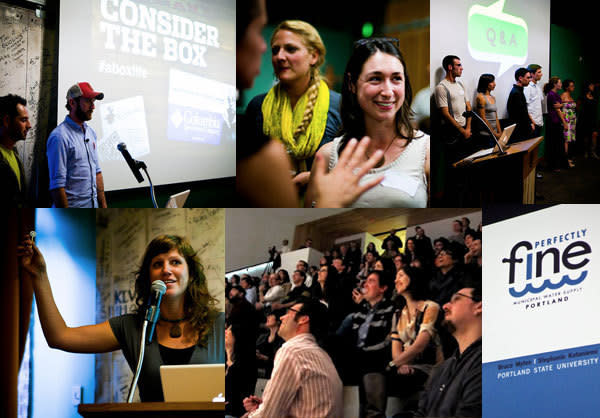 This Thursday, head on down to the Ecotrust Building to hear ten designers share their observations, ideas, and the challenges they see ahead for shaping the future of visual communications. From package design to book publishing, AIGA's annual event, SHIFT 6, searches out the most interesting local thinkers in sustainable design in visual communications. Ten designers will give five-minute talks, discussing their take on the future of design and how they're finding new ways to deal with the fragility of the planet. Stick around after for an evening of Q&A, local snacks, and mingling. And if you bring your own mug, you'll be treated to free beer.
Ecotrust
Thursday, April 21st for SHIFT 6, 7-9 pm.
Tickets are $25 for non-members, $15 for members.