Out and About
Fix-It at the Fair
Get your fix of freebies and better-living tips at the Fix-It Fair Saturday, February 25.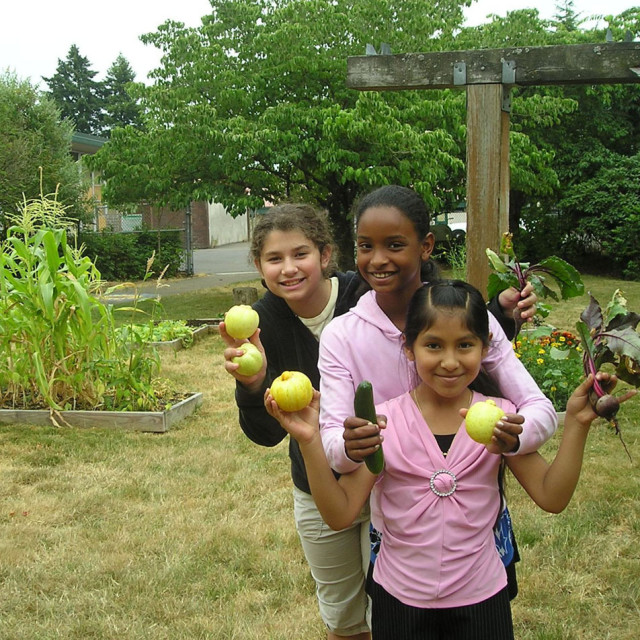 It's not too late to catch the last of the season's city-sponsored Fix-It Fairs. At these free annual neighborhood events (this is its 25th year), city and community resources come together to give advice, freebies and workshops on healthy home living.
February 25, 2012, head over to Jefferson High School in North Portland to meet and ask questions of people who have expertise in all sorts of home-related topics that most of us don't have time to delve into. They'll be there to share, at exhibits all day (8.30 am-2 pm) and at hourly workshops.
The fair takes a seriously holistic view of home life, addressing important aspects of a having a happy home from how to clean ("Green Cleaning Solutions") to how to help your teen ("Healthier Relationships For Your Teen"). Those are just two of the workshops. Check the schedule online.
Other workshop topics include "Know Your Neighborhood: the Basics of Disaster Preparedness" (presumably they're not referring to when our children are teens?) and "Aging in Place," which will help us anticipate retrofits and other needs we'll have as we grow old in our historic Portland four-squares, bungalows, ranches, and houses in the hills.
Yard care, composting, recycling, and tree planting are also on the agenda. You'll be able to talk to staff from city agencies and bureaus that make the policies that affect our lives at home and around town every day. They'll share info on biking in winter, saving on water and energy bills, building an eco-roof overhead, or naturescaping in the yard.
A slew of community organizations will be there, too. For instance, the Oregon Construction Contractors Board will teach the basics of hiring a contractor, and the National College of Natural Medicine will talk about family health and "food as medicine."
Fix-It Fair
8:30 a.m. – 2:00 p.m.
Jefferson High School
5210 N Kerby Ave
Portland, OR