Article
It's Thomas Lauderdale's Universe!*
Musician, activist, raconteur—the suave Pink Martini leader sits at the center of his own cosmos of clout.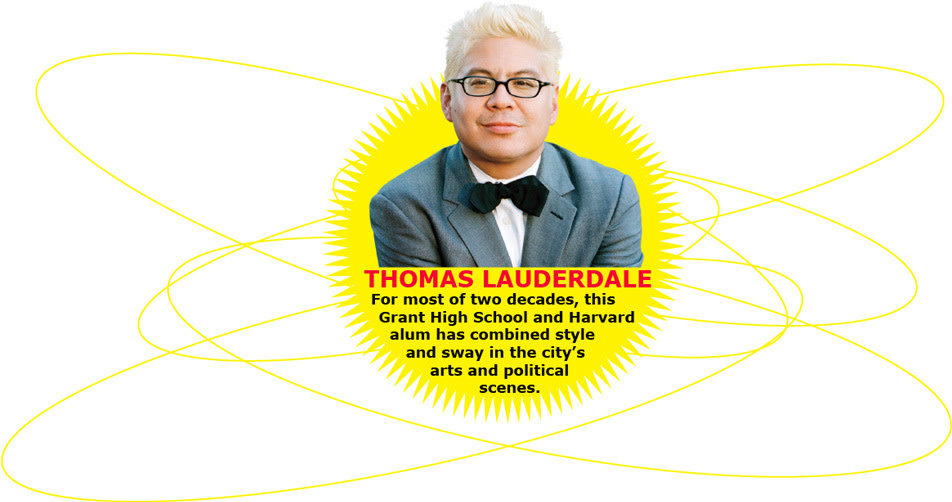 Pink Martini
Lauderdale's 17-year-old band created its own retro-world-classical-jazz genre—an
unlikely concoction that's sold millions of albums.
Pioneer Courthouse Square
Lauderdale sits on the board that runs Portland's signature public space.
Sam Adams
When an early-term scandal snared Portland's mayor, Lauderdale staged the first press conference in Hizzoner's defense—and helped prove that, in a recession, most preferred Adams to stay.
PICA & Cascade Aids Project
Lauderdale's private concerts, often auctioned spontaneously, are surefire fundraising draws for both organizations.
Occupy Portland
In a Pioneer Courthouse Square performance, Lauderdale gave the renegade economic justice movement visibility.
Oregon Symphony
Lauderdale sits on the board of the city's classical mother ship. His musical and fundraising appearances sell tickets and raise cash for major projects, like the ensemble's critically acclaimed concert at Carnegie Hall last year.
His holiday party
His generous, raucous annual fête's invite list stretches from übernerd to übercool—i.e., from Congressman Earl Blumenauer to fashion designer Adam Arnold.
Mary's Club
He just loves it!
Memorial Coliseum
When city hall pushed to level the old arena, Lauderdale championed it as an architectural treasure.
Jefferson High School
Lauderdale helped raise money (and public ire) when the North Portland school faced closure.
*And the rest of us are just in orbit.