Around Town
Of Mad Men and City Plans
A long lost short film made by the AIA in 1965 offers a useful comparison to today's city planning.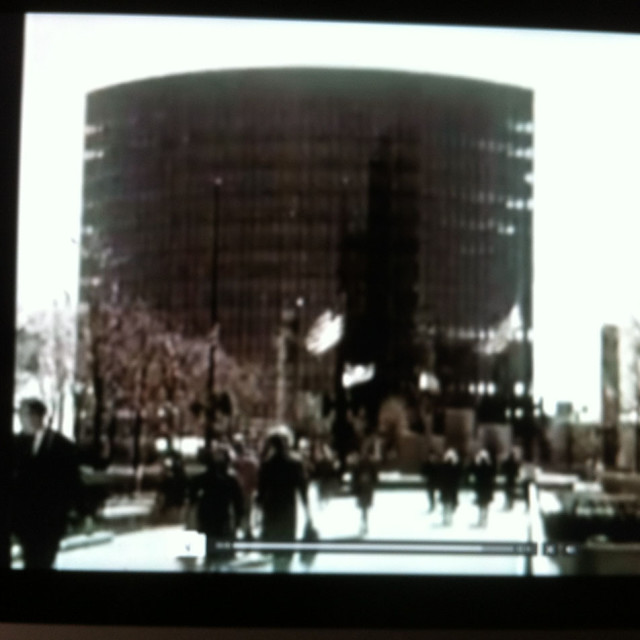 Watching the TV show Mad Men is a pleasure if only for the eye candy it provides; it's hard for many of us not to covet some of the mid-century modern furniture, fixtures and clothing that the extremely authentic period sets contain.
The show's themes are appealing too, in a different way: they remind us of how very far we've come as a society in advancing civil rights for so many of us, not just for straight white men like Don Draper. Mad Men's story lines make us feel good about ourselves.
Can the same be said for a film depicting the state of city planning in 1965? Have we made tremendous historic advances of which we should be proud? Watch this American Institute of Architect's public service promotional film for yourself. Called No Time for Ugliness, it's a fascinating glimpse at the urban design architects were advocating for while Don, Roger, Peggy and the gang were gallivanting in their sleek, modernist interior spaces.
Those sorts of interiors, and the furnishings they contained, still seem appealing and even hip to many of us now. But the city of 1965 presented another picture. City designs by nature evolve very very slowly. Fashion is not so much a factor in urban design as it is in architecture. Thus the city of 1965 is recognizable today, and yet so much of it has changed, as has the philosophy behind its design. Or has that philosophy changed?
The answer is complex, and the film will get you thinking. It comes thanks to The Atlantic magazine's online video channel editor, Kasia Cieplak-Mayr von Baldegg, and is available online in two parts, 10 and 13 minutes long. Watch both parts, and then consider how we plan and build our cities today, in Portland and elsewhere.
The City of Portland has just completed years of preparing a plan for how to guide our city over the next quarter century or so; that document, the Portland Plan, was recently approved by City Council. Browse through the plan on its website.
Is today's city planning an advance from what the country's urban designers were recommending in 1965? We'll cover that question further in a future column; meanwhile, we'd love to know what you think.