JOBS
2020 Vision
Your guide to the industries of Portland's future
AS THE ECONOMIC FOG we've come to call the Great Recession persists, we for one are tired of pondering when it's all going to lift. Some analysts say next year; others, next decade. Our Magic 8 Ball says, "Ask Again Later." So we figured we'd take a balloon ride above it all and grab a longer view of the economic landscape. We talked to city officials, economics professors, industry experts, and the psychic around the corner (just kidding) to get a read on what industries—and companies—are likely to be driving Portland's economy in 2020. The answers: clean energy, green building, advanced manufacturing, software, and activewear. Geeks with style, basically. Of course, there are obstacles—lack of venture capital and executive-level talent, a workforce that doesn't always have the technical expertise needed, a shortage of industrial land—but we're not letting that cloud our binoculars. After all, we've got a lot going for us, too: cheap power, a port with close proximity to the world's fastest-growing economy (that'd be China), smart urban planning, and a quality of life that continues to attract creative, enterprising new citizens. We're not about to pat your head and tell you economic recovery is around the corner, but when it does arrive, here's what it's likely to look like.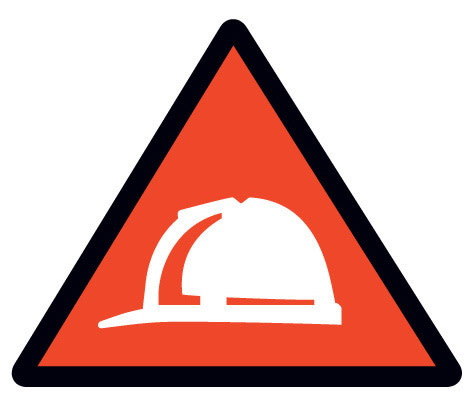 GREEN

BUILDING
by Zach Dundas
AS WIND TURBINES SPROUT from downtown buildings, the city's status as a green-building hotbed can seem like it has always been thus. But, in fact, it began—almost accidentally—in the early '70s, as young idealists flocked to a place run by magnetic leaders who launched headline-grabbing initiatives like urban growth boundaries and light rail. The result: a promising business sector in architecture, planning, engineering, and materials sciences.
"We stumbled into leadership in this field," says Patrick Quinton, business and industry division manager for the Portland Development Commission, "because Portland is a place where people can see innovation happening in the real world."
But we still get credit for grabbing ahold of our looky-what-we-found industry: Portland has more LEED-certified buildings per capita than just about any other US city, and city policies—like the one requiring all new government-owned facilities to achieve at least LEED Gold certification—have leveraged a growing cluster of green-focused professionals. Sustainable-building consultants such as Green Building Services and architecture firms like Boora and Sera have exported the Portland ethos to other US cities and abroad. New research centers affiliated with Portland State and the University of Oregon could establish Portland as a place that invents, as well as deploys, next-generation construction materials. And the proposed Oregon Sustainability Center, designed to generate all its own power and gather all its own water, already has the ever-Portland-fascinated New York Times using the word "icon." All in all, not bad for a stumble.
PIONEERS
The Collins Companies A patriarch of this family timber firm first used the word "sustainably" back in 1943. Today, Collins's ownership of three Forest Stewardship Council–certified woodlands and its line of green wood products underscore Portland's ambitions to become a materials mecca.
ZGF Sienna Architects helped blaze P-town's sustainable-building trail with the Norm Thompson Outfitters headquarters in 1995. But once local architectural behemoth ZGF got in on the game with projects like designing the East Side MAX stations and, more recently, a $61 million contract to build the new Homeland Security building in DC, Portland's fate as a jolly green giant was sealed.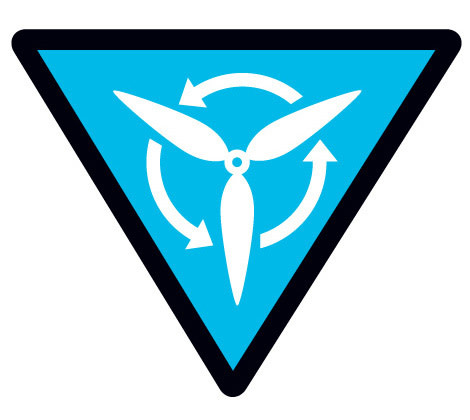 CLEAN

ENERGY
by Zach Dundas
Portland's modern clean-energy industry owes a debt of gratitude to gaunt old Woody Guthrie. In the 1940s, the folksinger helped raise public support for the Columbia River's dams with federally funded ballads like "Roll On, Columbia," laying the foundation for the development of hydropower. The Northwest dams then attracted a concentration of energy experts that today draws clean-energy companies from around the world. (Think Danish wind giant Vestas and German solar manufacturer SolarWorld, both of which have North American headquarters in the Portland area.)
"Bonneville Power Administration gives Portland a tremendous talent base," says David Kenney, president and executive director of Oregon BEST, a green industry research center. "If you're a start-up in energy, it makes a lot of sense to locate across the street from them."
Indeed, according a recent study by the Pew Center on the States, Oregon's jobs in the clean-energy sector increased by 51 percent between 1998 and 2007. The rise owes as much to dry public policy as to private enterprise. The Business Energy Tax Credit, established in 1979, credits businesses for up to 50 percent of costs for renewable energy projects, like, say, installing solar panels on a manufacturing plant. And the state's recently adopted requirement that major utilities get 25 percent of their power from renewable sources by 2025 suggests the industry will only continue to grow. In fact, Oregon is already among the nation's top solar technology manufacturing states, and we're no. 5 in wind power production.
Sure, the future may hold some obstacles (our nation's creaky power grid, for one), but government support, like the state transportation department's plan to add 20 megawatts' worth of solar power to light Oregon highways by 2020, should help spur competition for contracts. "In a carbon-constrained world, all these technologies are going to be vital," says Oregon Business Association president Ryan Deckert. "If you're sitting in Manhattan asking yourself, where do they get this [technology]?, the answer is likely to be Portland."
PIONEERS
Vestas In 2002, the Danish wind-turbine builder rooted its North American headquarters in Portland, and the company just landed its biggest single site order ever—190 turbines for a California wind farm.
SolarWorld With about 1,000 employees, the German solar power technology company's Hillsboro manufacturing plant is the largest such plant in North America.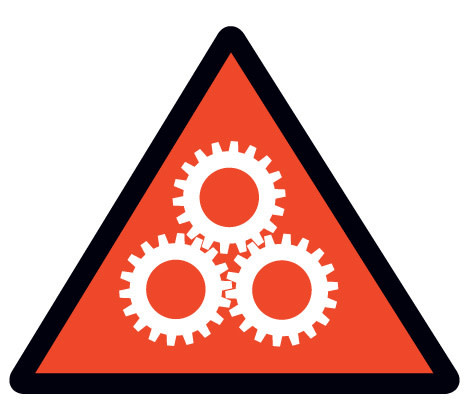 ADVANCED

MANUFACTURING
by Oakley Brooks
If you want a job punching rivets, you can still get it. In China. But if you want to build stuff for a living in Portland, fill your toolbox with lasers, programmable robots, and materials conceived last week. Pioneering high-tech companies like Tektronix and Precision Castparts have nurtured a highly skilled workforce here, capable of creating complex products, like streetcars and computer chips. Manufacturers already employ close to 110,000 people in the metro area, and their output is twice the national average. Our location has a little something to do with this: the Columbia River ensures a steady flow of low-cost power, and our deepwater ports give us a direct shot to China—home of the world's most rapidly growing economy.
While job growth (the number of new jobs added) is expected to decrease over the next few years, a wave of anticipated retirements means this broad sector could need as many as 50,000 more people across Oregon by decade's end. The workforce will have to remain nimble, though, as product demands change. To wit: in 2009, when Vancouver, Washington's high-end yacht builder Christensen saw its business model, erm, sinking (turns out fancy boats aren't a recession must-have), the company won a $1 million federal grant to retool some of its equipment to make wind turbines and wave-energy test buoys.
Savvy such as this, we've got aplenty; a big question looming is whether we have enough land. Our penchant for preserving farmland and habitat leaves flat, easily developed sites on freeways, rail, and rivers hard to come by. So, to have our fresh veggies, native birds, and jobs, the region will have to prove that initiatives like the Portland Development Commission's plan to clean up polluted brownfield sites can happen fast enough to satisfy manufacturers' needs—at least if we still want the trade with China to be two-way.
PIONEERS
Tektronix Since its inception in 1946 as an oscilloscope design and manufacturing firm, Tek has secured 697 patents and remains a heavyweight in test and measurement tools for electronics companies.
Precision Castparts Precision shifted from making saw chains to airplane parts in the 1960s and never looked back: it's now the no. 2 Oregon company on the Fortune 500 list and employs more than 18,000 people worldwide.
SOFTWARE
by Oakley Brooks
For a long time, Portland's software community labored like a timid 90-pound nerd in the shadows of its burly letterman peers—local tech firms that make physical stuff, be it Intel with their chips or Hewlett-Packard with their printers. No longer. Open-source guru Linus Torvalds relocated to the region six years ago, about the same time a raft of local open-source projects run by Sun Microsystems and IBM fired up. Then homegrown online networking superstar Jive Software planted its flag downtown. (They've since moved their HQ to Palo Alto, but most employees remain here.)
Today, 726 companies make up Portland's software industry; in 2007, the metro region's software sector ticked $2.4 billion in revenue. The stalwarts are in network security and medical software, where Schrödinger recently nabbed $10 million from Bill Gates to develop technology for computer-aided drug discovery. And Hillsboro-based Kryptiq has developed interactive doctor-patient communication tools that position it well for a federal project to digitize the health industry.
But software's new in-crowd is social networking for business. The killer apps here will be "powerful information-gathering tools that sift one more layer through the Web and social media," says Matt Nees, president of the Software Association of Oregon. Webtrends pioneered the first generation of web tracking tools and is seeding more players with 101 Degrees, a recently announced downtown incubator space for digital marketing start-ups.
"There's venture-capital money popping up, too," Nees adds. Oh, and Google just announced plans to establish its first Portland office—all vital signs that the class nerd is growing plenty of muscle of its own.
PIONEERS
Mentor Graphics Founded in 1981 by Tektronix alums, the Wilsonville company was one of the early leaders in automating design for microchips and other electronics. Legendary investor Carl Icahn's recent large stake in Mentor suggests aggressive growth is on the horizon.
Webtrends Fifteen years ago people first began analyzing who's visiting a website, what they're looking at, and how long they're staying. As one of these early net detectives, Webtrends handed a little reality to irrationally exuberant dot-coms—which is also probably why it survived the subsequent crash.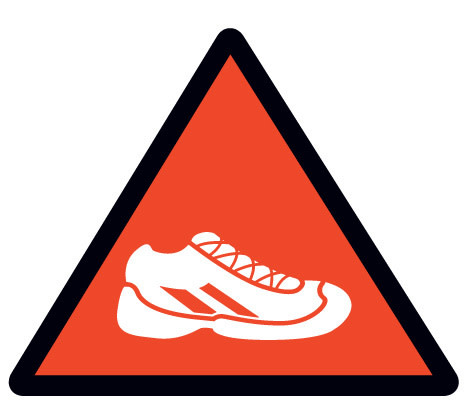 ACTIVEWEAR
by Kasey Cordell
The Swoosh. The Stripes. The Diamond. Even Copernicus might struggle to chart the myriad constellations that make up Portland's ever-expandingoutdoor and activewear universe. All told, the metro area boasts close to 600 footwear and sport apparel companies—which together paid Portland-area employees more than $1 billion in wages in 2008. "Having a lot of the same type of industry actually makes those industries better," notes Oregon State economics professor Patrick Emerson. "It makes them cheaper for one—you have the critical mass to develop cheaper supply chains—and then there's the huge talent base."
That brain trust not only feeds giants like Nike, Columbia Sportswear, and Adidas, but also serves as an incubator for spin-offs. Currently, the metro area is dotted with more than 2,500 one- and two-person activewear firms, many of them started by former employees of the Big Three. (The Portland Development Commission is even creating a genealogy chart of the industry.)
Hemingway Footwear Co offers a prime example. The high-end casual men's shoe company, which took its name and the inspiration for its line from the famed writer and sportsman, was founded by former Nike and Adidas execs. Their shoes just hit the market in June and have already been picked up by Nordstrom and Filson and have graced the pages of style bibles such as Esquire. But according to economists and industry insiders, to grow companies like Hemingway Footwear requires an ingredient that has long been hard to come by in Portland: venture capital.
Enter the PDC's new Seed Fund, a $500,000 fund set to provide capital to start-ups across a host of industries (not just activewear). The PDC is also trying to jump-start the West Coast's first materials lab, a kind of ground zero for the development of new fabrics, technologies, and processes. Couple that with Portland's "living laboratory"—mountains, rivers, and an ocean all ripe for product testing—and the outdoor sector seems to be approaching supernova status.
PIONEERS
Nike Phil Knight. Michael Jordan. Just do it. Need we say more? Oh, OK, fine, how about 34,000 employees and $19 billion in revenue in 2009?
Columbia If Nike is the father of our modern activewear industry, Columbia is the mother (a tough one, of course). Established as a hat company in 1938, Columbia has continued to evolve with the industry, absorbing high-performance outdoor companies like Mountain Hardware, Sorel, and Montrail in recent years.