Playing dress up
Create a Costume
Found Item Clothing offers up the meat for your DIY costume sandwich.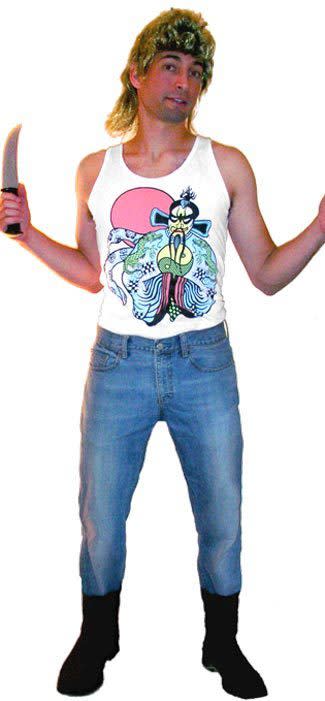 It's countdown to Halloween time and the search for your DIY costume is on! I am personally a fan of putting together costumes on your own because:
A. I have a design degree.
B. The options for female costumes usually range from slutty nurse to slutty witch.
C. It's more fun.
Sometimes it's best to get a little assistance with the costume compiling and local company Found Item Clothing has their 4th annual buffet of costume creator t-shirts for options. The shirts are mainly based on (sometimes obscure) pop culture movie characters, but if you get the joke, it's really funny. My personal favorite is Jack Burton from Big Trouble in Little China, one of my favorite movies ever. Have a look and see what odd B-movie character you want to represent this year.