I'm Special
H&M
Controversy or Convenience?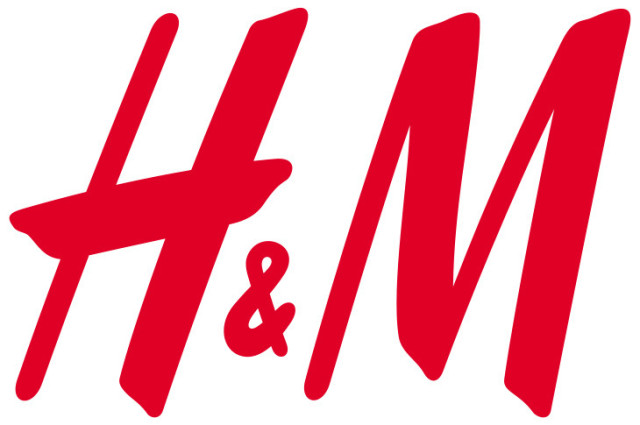 Last night was a special invite-only opening of the long-rumored H&M store. I had not expected the addition of one more chain store to cause such a stir, both negative and positive. The naysayers claim we have local designers and boutiques that will lose business when faced with a mass chain that sells items made in Bangladesh and Turkey at prices they cannot possibly compete with. It's already tough times in a city that isn't known for big spenders, and the potential loss of any income is a hard pill to swallow for our independent fashion troops. A local designer who is making, for example, a pencil skirt, cannot possibly offer one up for the H&M price of $18. For them to make such an item means spending time sketching and dreaming up that idea, patterning it with their pencil and ruler, sewing a prototype out of muslin to make sure it will fit a human correctly, driving to the fabric store to find the right material, driving home to carefully cut out each piece, then stitch them all together while hunched over a machine before finally topping it off with tags they tie on themselves. If you've ever wondered why it costs more to shop local, now you know.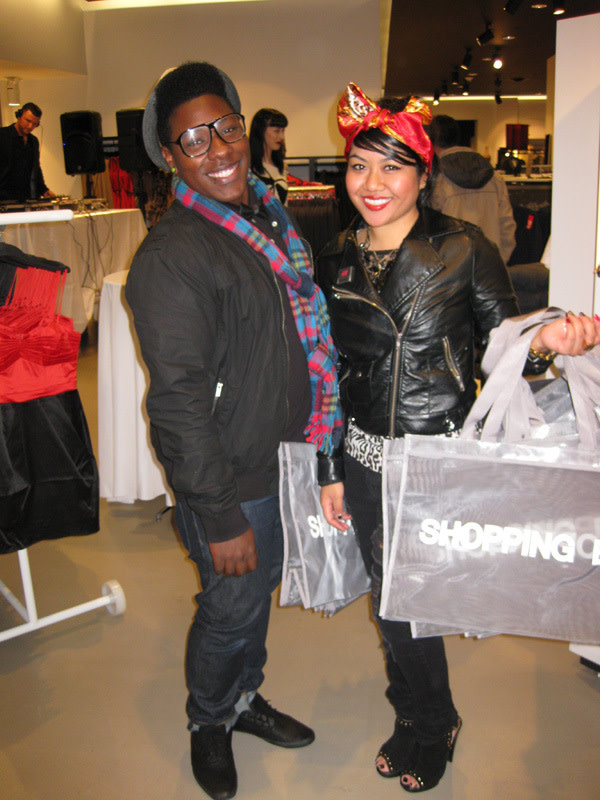 On the pro H&M side, loyal followers of the world's third-largest clothing retailer say that it's filling a void for lower-income fashion lovers in town. With budget-friendly clothes that are known for quickly jumping on trends it gives fashionistas from all income brackets a chance to dress "in the moment." Furthermore, I spoke with the West Coast H&M press rep who said the company hired 40 people to staff the store—meaning 40 unemployed locals are now getting a paycheck. The other item that's a big selling point with their price points is H&M's designer diffusion lines. This is when huge, world- famous designers like Karl Lagerfeld, Jimmy Choo and Stella McCartney design clothing specifically for the store, making it the only time many of us can afford to buy something from a designer they dearly love. This year's collaboration is with Lanvin, one of the oldest French fashion houses, which will be available at the Portland location November 20.
With the potential for controversy, I wondered what the turn out would be like for last night's party. I was blown away when I walked up to the red carpet entrance to see a line of tents around the block. Teenagers and twentysomethings were spending the night in order to be one of the first 300 shoppers in the store and thus be eligible for a chance to win a gift card ranging in value from $10-300. When I asked one of the girls in line if she understood that she'd be sleeping outside in November just to win $10, she smiled and said, 'Yup!" Whoa! That's quite a commitment for a T-shirt. Inside, things quickly turned into a madhouse of epic proportions. The subtle boycott I had anticipated was not there, and a veritable buffet of familiar fashion faces were out in force. The Mayor was hanging out, every fashion writer I knew was present, along with models, photographers, and supposedly some Trail Blazers (I don't know sports well enough to confirm that). There were plenty of folks hungry for the additional 25 percent discount being offered while being plied with free cocktails and hip tunes.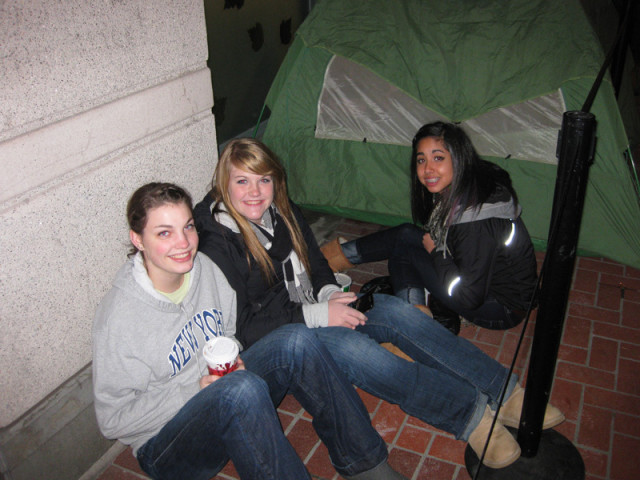 From my one meager perspective as a former independent designer and a non-wealthy fashion lover, I offer the following observation. In my shopping mind, my love of buying independent designer pieces and browsing at H&M exist on completely different plains. When I want something that fits me perfectly, is made to last, and that I know for a fact won't be worn someone else at the same party, I turn to amazing Portland talents like Sarah Seven, Liza Rietz or Idom. When I want an oversize cardigan that's in style right now but may be passé in three months, I fill the void at H&M. For me, they don't interfere with each other and there's plenty of room for both, but only time will tell how this really pans out for everyone involved.
H&M
Pioneer Place
700 S.W. Fifth Ave. Portland, Or
Opening: Noon
H&M