Pop Up
Pop Up Shop: Crafty Wonderland
Learning more about this congregation of craft wizards.
Crafty Wonderland has blossomed from its small beginnings as a monthly sale providing local artists and crafters a regular venue to sell their handmade goods. Organizers Torie Nguyen and Cathy Pitters have filled the Doug Fir with a rotating line-up of 40 talented vendors and talented shoppers for the last 4 years. Portlanders love them some crafts and the event snowballed to the point of now needing both a pop up shop and two large scale events a year with over 200 handmade vendors. This years pop up offers up cute crafty gifts like Frozen Peas Accessories and lamps made from photo negatives. Their next big event is the Super Colossal Holiday Sale, Saturday + Sunday, December 11th + 12th, 2010 at the Oregon Convention Center. But why wait? Go check out the pop up to get a taste and some perfect stocking stuffers.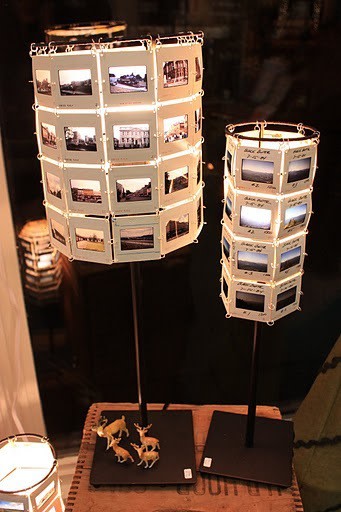 Crafty Wonderland
802 SW Tenth Avenue
(Corner of 10th & Yamhill)
10am – 6pm Monday through Saturday
12 – 5pm Sunday
CraftyWonderland,com
Event Calendar:
Thursday, Dec 2nd, 5-7pm – Sweet Treats – Artisan dessert tasting w/ Confectionery
Saturday, Dec 4th, 12-4pm – Wacky Holiday Photo Booth
Thursday, Dec 9th, 5-7pm – Sweet Treats – Artisan candy tasting w/ Rose City Sweets
Thursday, Dec 16th, 5-7pm – Bath & Body Trunk Show w/ Molly Muriel
Saturday, Dec 18th, 12-4pm – Jewelry Trunk Show w/ Betsy + Iya AND Focal Length Designs
Thursday, Dec 23rd, 5-7pm – Crafty Holiday Happy Hour
View the slideshow to check out more pics.