Be there or be square
Popina Party
A First Thursday Grand Opening with fashion, cocktails and cosmetics.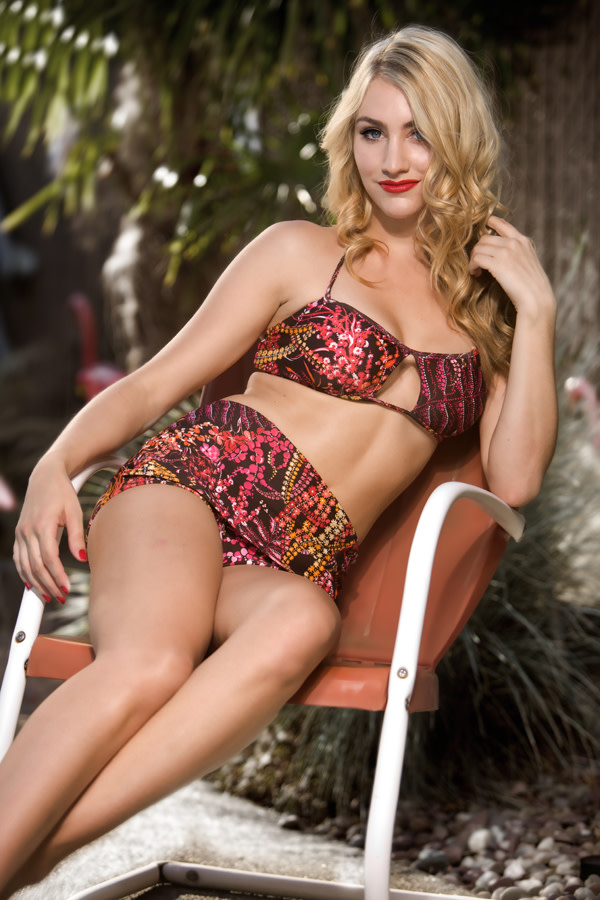 We've heard many stories of doom and gloom regarding the independent designer over the last couple of tumultuous economic years, but here is a very welcome bright spot for a change. Our city's own Popina Swimwear, has not only survived the skinny times, they are about to open a second location that will be the biggest swimwear store in the entire northwest. If the name isn't ringing a bell you should get hip to it quickly based on this one fact; Shopping for a swimsuit here has been the only time in my life it wasn't a complete nightmare. The husband and wife team of Will and Pamela Levenson know the sheer mention of swimsuit shopping usually induces an instant panic attack in most women and they do everything they can to combat that. The lighting is soft, the staff understands if you take 30 suits into a dressing room for two hours and they have variety galore to choose from. Pamela has been designing their own signature line, Popina, for the last five years to growing success with its retro vibe and solid construction. Additionally, they carry designer lines like Jantzen, Tommy Bahama, Perry Ellis, Marc by Marc Jacob and so on and so on.
The grand opening of this little gem is going to be uber festive with a First Thursday blow out. A swimwear fashion show will be taking place featuring some of Portland's brightest female writers as models. Our own Culturephile blogger, Anne Adams, will be taking her turn on the runway and doing us proud. On top of the show New Deal Vodka, Kona Brewing and Hip Chicks do Wine will be providing libations and Studio Luxe in the Pearl will be supplying free nail changes and cosmetic consultations. And Alaska Airlines will also be on hand to hand out two tickets to Hawaii. This has the makings to be an excellent evening and we could all use a little pretend tropical time as the months of rainy gloom descend.
What: Popina's Grand Opening and Fashion Show
When: Thursday, November 4th 7-9pm
Where: 318 NW 11th Avenue Portland, Or
Cost: Free!
Popina Swimwear