Be there or be square
Shop Hop
H&M, Mabel & Zora and Adorn are hosting events galore.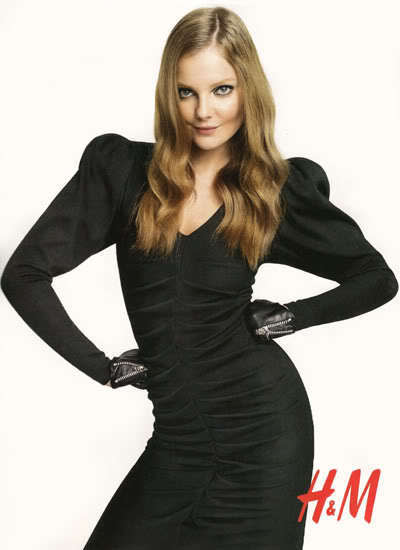 Before a giant family meal my grandfather is always snacking to "stretch his stomach" in preparation. I never understood this concept, but he turns 80 on New Years Eve and is still thin, healthy and quick as a whip, so there must be something to his logic. I'm going to run with that idea and apply it to all the shopping events happening this week right before the big holiday rush occurs. Here are some haute happenings this week for you to "stretch your wallet" before the big gluttonous shopping days.
Thursday – H&M Grand Opening
After some Portlanders lobbied for years to get this Swedish chain to magically appear the time has come. H&M will open tomorrow in the vacated Saks 5th Avenue location in Pioneer Place. The first 300 shoppers will get an Access to Fashion Pass, ranging from $10 to $300 and an H&M t-shirt! Though there is a bit of controversy of what this could do to some of our fantastic local designers, I'm hoping there can be a place for all to co-exist peacefully. Just make sure in your excitement over the new options you don't forget about our own Pdx-ers stitching things by hand for you with love.
H&M
Pioneer Place
700 S.W. Fifth Ave. Portland, Or
Opening: Noon
H&M
Friday – Mabel & Zora Holiday Preview
Friday evening from 6-9pm Mabel & Zora will be showing off their collection of fancy holiday dresses. The holidays are the time of year I encourage sparkles and sequins (used tastefully) so take advantage of this preview to snap up some good at a 15% discount. Some of the designers they will be showing off include Milly, Trina Turk, Beth Bowley, Eva Franco, Max & Cleo and more. And in what seems to be the new, highly likeable trend, a raffle will take place for a fancy luggage set.
Mabel & Zora
748 NW 11th Ave
Portland, Or
6-9pm
Mabel&Zora
Friday – Adorn's Fluxus Trunk Show
Adorn will be hosting a trunk show at the same time Friday night on the other side of the river with a focus on celebrity loved line Fluxus. Whether you know it or not you've seen the Fluxus bias wrap sweater many times as it seems to be ever present on the cover of various celebrity magazines in line at the grocery store. Nicole Richie, Jessica Alba, Eden Dawn (did you see what I did there?) all love the cozy comfort of these pieces. You can check out their whole assortment and even speak with the on hand stylist, Brianna Showell, to get some tips about what works best for your body. And do it all with one of the provided apple martinis in hand.
Adorn
4759 NE Fremont
Portland, Or
6-9pm
Shop Adorn