Sensory Overload
Friday is Fashion Fun Day
Adorn/Adore/Assist, Oh Baby Holiday Party, Go Wild Fashion show and Twinkie Chan all in one day.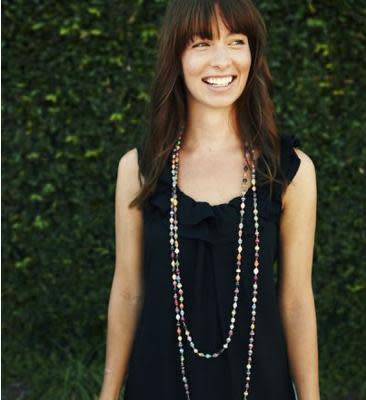 Alright my fearless fashionistas, I have good news and bad news for you today. The good news is there are so many events going on tomorrow you can party and shop all day into the wee hours. The bad news is you cannot possibly hit them all, so you will be forced to make some decisions. The other news is that for a moment this morning I thought I saw my first gray hair and nearly panicked before realizing it was just the lighting. One quick slingshot pebble to the light bulb and whew, crisis averted! Back to Friday's festivities.
Oh Baby Holiday Party
Fine lingerie shop, Oh Baby, will be having a party for the naughty on your list. You can pop in to have a cocktail and see a fashion show of the finest floaty pieces, while also getting a little gift with purchase. This might actually be the time to just buy yourself a Christmas present instead.
Oh Baby Lingerie
1811 NE Broadway
Portland, OR
6-9pm
Adorn. Adore. Assist.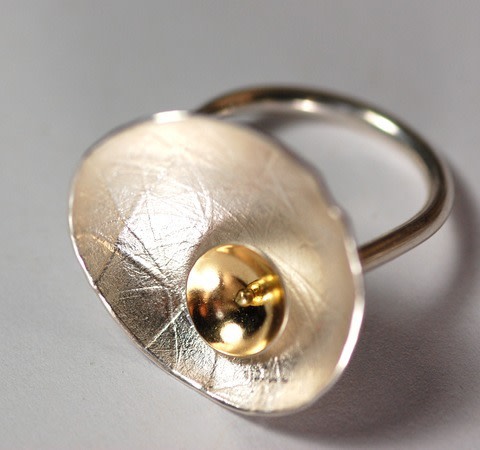 This accessory extravaganza is going down tomorrow in the Eco-Trust building in the Pearl District featuring five very different jewelry designers. If you're still looking for presents there will be some good gifts here. Money permitted, I could easily snap up half a dozen of Siri Healy's recycled gold rings. And the event raises money for the Oregon Food Bank with 10% percent of sales and a raffle of 5 pieces of jewelry going to the organization. Looks like everyone wins here. Designers:
Siri Healy, Juliana Marquis, Brenda McGowan, Shannon Miranda, Sara Green
Eco-Trust Building
721 NE 9th Ave
Portland, Or
5-8pm
Go Wild! A Night of Fashion + Celebration to Save Elephants
This one tugs at my heart as a full fledged animal lover. A few of our local/eco designers have gotten together in an effort to save wild African elephants from the illegal ivory trade. Not nice poachers are killing elephants for their ivory at a rate of 10 percent per year — that means that in just a few years, wild elephant populations might be extinct. In January, National Geographic Explorers Andy Maser and Trip Jennings of EP Films, a Portland-based production company, embark on an expedition to the remote jungle of the Democratic Republic of Congo to help the Center for Conservation Biology complete their elephant DNA map of Africa. The fashion show is a benefit to raise funds to send resources to poaching hot spots and save wild elephants from the illegal ivory trade. Entrance to the show is free, but you can help get the coffers full by tossing back a couple. $10 gets you a cup and beer for the night, $5 glasses of wine. $15 gets you a limited-edition Looptworks elephant t-shirt and $5 gets you 3 raffle tix for great prizes from Sierra Designs, SPOT Messenger, NAU and more! There is also a costume contest for anyone who needs an excuse to paint their face like a leopard. (hand shamefully raised)
Designers: 31 bits, R.A.W, Looptworks, Jen Lamastra, Lux Jewelry, Adah Lux, Elfenben by Annalee and Lioness Works. Learn more about the elephants at: Elephant Ivory Project
Go Wild! A Night of Fashion + Celebration to Save Elephants
Boothster
521 NE Davis. Portland, Or
Doors: 8pm, Fashion Show: 9:30pm
Twinkie Chan Meet & Greet
Twinkie Chan is an adorable foodie/fashion girl who has been designing and hand-making delectable "foodie" scarves (think cupcake scarves, buttered toast, sushi, and even pepperoni pizza scarves) for the last 5 years. She's developed quite a following and will be in town promoting her book of patterns for those who want to crochet their own cupcake scarf. You can check out her book here, but what you really need to see is her promotional rap video below. Whoever said rap, crochet and cupcakes didn't go together was sorely mistaken.
Twinkie Chan Meet & Greet
Twisted
2310 NE Broadway St
Portland, OR
5:30pm