Be there or be square
Tiga's Holiday Bazaar
The bazaar for the not so bizarre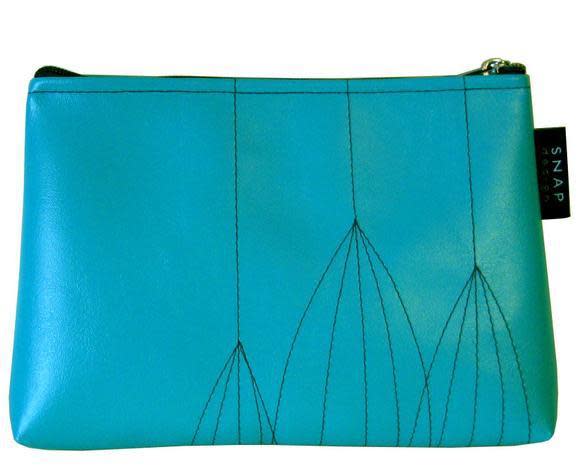 I would like to say I have the memory of an elephant. I would like to say that, but I don't enjoy the comparison to an elephant, nor is it always true. However, I do tend to remember situations where I get bailed out on, which is why I fondly recall Tiga's Holiday Bazaar for saving my procrastinating present-buying hindquarters. Tiga is a chill little bar in NoPo frequented by 20 and 30-somethings in need of a well-poured drink. Co-owner Maryam Troncelliti also happens to know about a billion talented people in this town and is squishing in several of them this Sunday for another bazaar. Last year I picked up adorable little felt pins from Frozen Peas Accessories, who will be making another appearance as well as a host of other crafty talents. It's a good Sunday pop-in for those not afraid of close-quarters, a tasty hot toddy, music spinning and hearing "That's so cute!" (That last part will probably be my voice, sorry…)
Vendors:
Thermals bassist Kathy Foster will be selling her own paper collaged cards.
Queen of the felt pin, Frozen Peas Accessories will be there.
Studio Acorn is hawking some of their sweet little skull & crossbones necklaces.
Snap Design is representing with perfectly stitched make-up and lap top bags.
Plus several others offering up bath salts, jewelry, aprons, stockings, hats, bags, magnets, stuffed little friends and artsy goods..