Gimme
Friday Wishes
What to wear on a Portland red carpet.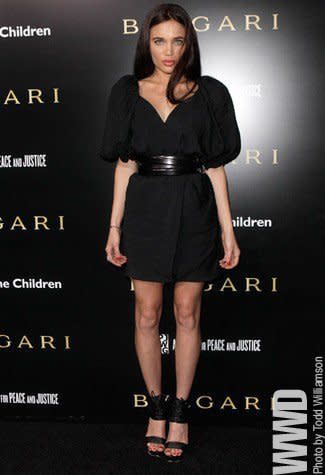 I'm in a slight fashion panic today. Tonight is the "red carpet" premiere of the much buzzed about Portlandia starring SNL's Fred Armisen and Sleater-Kinney's Carrie Brownstein. I have been in this Pdx fashion circuit a long time and wasn't even aware that Portland owned one foot of a red carpet. Evidently we do. And we have premieres at the Hollywood Theater. I realize that a red carpet here doesn't equate to floor length Oscar De La Renta, but I have nothing suitable in my closet. In my world of wishes I want this complete outfit I saw on WWD, though I don't know the designer. Can someone investigate, purchase and deliver to my house by 5pm? Thanks so much.
*And though my Culture counterpart Anne Adams already shared this video, it tickles me enough to do it again.