I'm Special
Save Your Feet!
FootzyRolls are magical flats that can pop out of your purse.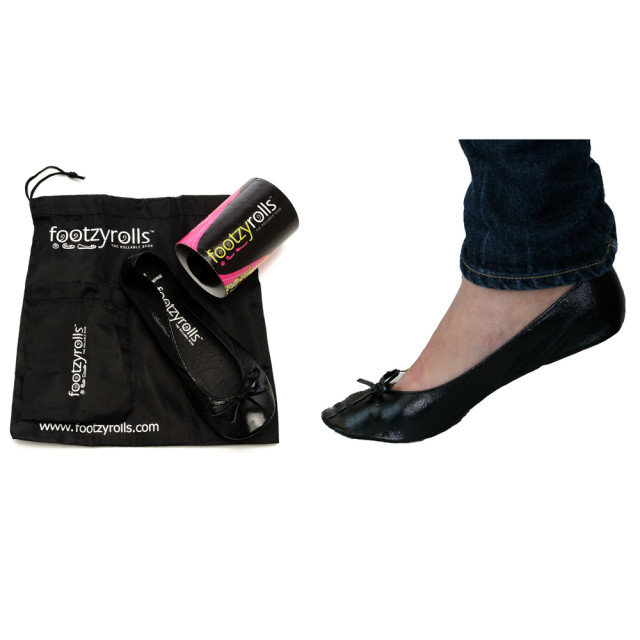 I think most women have what I call "sitting heels." These are the shoes that you love for their beauty, but if you are unlucky enough to have to stand or walk in them more than 30 minutes pain begins tearing through your lower half. Some people (mainly non-fashion folks) might say just don't wear them. Obviously, these people have not seen my zip-up cheetah wedges or they wouldn't suggest such blasphemy. Instead of nixing our beautiful foot coverings, let's work on solutions, like carrying a pair of FootzyRolls.
FootzyRolls are rollable and foldable flats you can tuck in your bag for the end of the night walk home or when your poor toes have just plain had enough. The water proof and skid proof sole makes them a step up from a ballet slipper and they come in a huge variety of colors. Keep some in your purse or glove box for the next time one of your less knowledgeable friends suggest you just walk the fifteen blocks instead of driving. You might just save a toe as well as a friendship….