Free Stuff
Shop Talk Contest!
Want to win some hot earrings with minimal effort? Sure you do.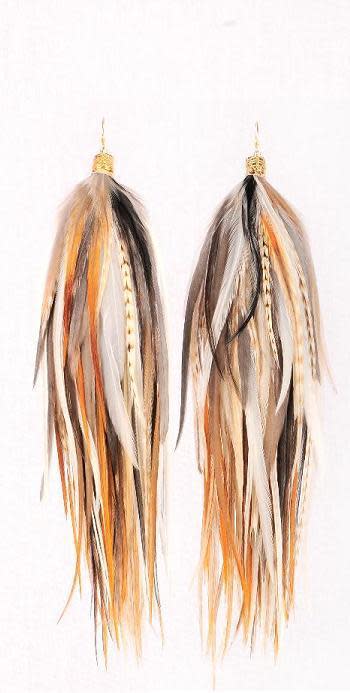 It's our first Shop Talk contest! Win yourself some super on trend prairie pheasant feather earrings from Owlita with an easy tap on the keyboard. Owlita's designer Ashley Doty creates fun feather fantasies to hang from your lobes in a huge array of colors and lengths. And for the uber hip girl who can rock the single shoulder length ear accessory you can purchase her wares as individuals or pairs. Can anyone say mix and match?
To get your chance to win a set of feather friends with 4K gold-fill earwire and valued at $86, all you have to do is click the Like button on Owlita's Facebook page and write on the wall that you love Portland Monthly. That's it! Everyone who does will be entered. We'll end the contest Monday (1/24/11) at 11:59pm and a winner will be randomly selected. Ummm, can I enter too?