Gimme
Solestruck Shoes
Get love struck for shoes at Solestruck.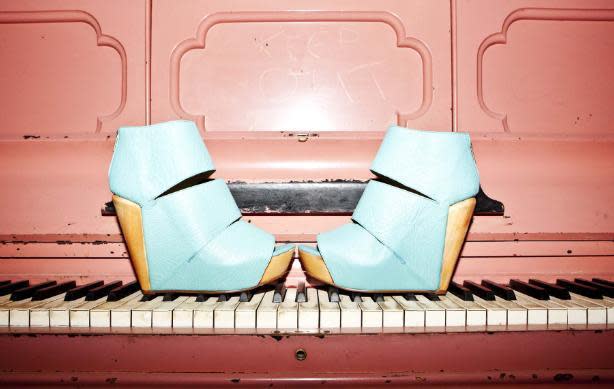 Ahhhhhh, shoes. Those things that started off as necessities, but by age 2 were a daily choice I labored over. The right pair of shoes can cure many ailments: a so-so outfit (suede wedges!), a case of the winter slumps (hot pink heels!) or catching the right person's eye (over the knee stiletto boots!). Where or where can a Portland girl go for all of these items? Solestruck in the Pearl District has taken on the personal challenge to "rid the world of ugly shoes one pair at a time." I think it's working. The fashion forward boutique has been kind to let Portland Monthly use product from their happening inventory to fill out our fashion shoots and it's on my go-to list when I need something that is edgy and modern.
Solestruck's website is flush with traffic and customers and many don't even realize this is a Portland based operation. The storefront on NW 11th is full of jaw dropping pieces by Jeffrey Campbell, Dolce Vita, Rachel Comey and dozens more. It's a place a shoe-aholic can easily get themselves into trouble so take a shopping buddy. The brains behind the brands just put together an awesome Spring/Summer 2001 look book called Weekender, shot on location in Eastern Oregon. Digitally flipping through it may have just cured my case of S.A.D.
Click here to flip through the book.
Solestruck.com
718 NW 11th Ave
Portland, Or